Fongo Helps Canadians Save Today; Tomorrow, the World!
The free mobile app goes international with the Fongo World Edition
CAMBRIDGE, ONTARIO, Aug. 6, 2014 – Fongo Inc., Fongo Inc., Canada's fastest growing phone service, is thrilled to announce the release of their hugely popular smart phone app in the international Apple, Blackberry and Android app stores (average download fee: $5.00). Fongo is already installed on over 500,000 Smartphones and mobile devices in Canada and features a free unique Canadian phone number allowing for free local and long distance calling, free voice mail and call display.
Introducing the Fongo World Edition:Now new Fongo users in 26 additional countries can make a local call to reach family who have moved to Canada. Their family here can call them back by simply dialling their own "local" Canadian number. Furthermore, international businesses can get a local Canadian number to interact with their international customers.
"Canada is one of the most culturally diverse countries in the world. Most everyone here has ties to somewhere else and releasing the Fongo World Edition overseas allows for them to stay in touch easily with their relatives overseas using their mobile phones, all for free," said Fongo President and CEO Jody Schnarr.
""Fongo is a revolutionary change in the way Canadians keep in touch with their friends and family, and how they go about their business, both at home and now, overseas."
Fongo chief architect Joe Preiditsch describes the strategy: "We are rolling the app out by targeting countries where we find that the most calls from Fongo are going to. This will enable those family and friends who are outside of Canada to enjoy the same savings when calling their relatives here."
"We anticipate slowly rolling out the product globally in the third quarter, giving everyone worldwide access to free calling to Canada and great calling rates worldwide."
Fongo World Edition Availability: Argentina, Australia, Bahamas, Brazil, Chile, China, Colombia, Dominican Republic, France, Honduras, Hong Kong, Hungary, Ireland, Jamaica, Malaysia, Mexico, Morocco, Peru, Russia, Singapore, Sweden, United Kingdom, United States, Venezuela and both the UK and US Virgin Islands.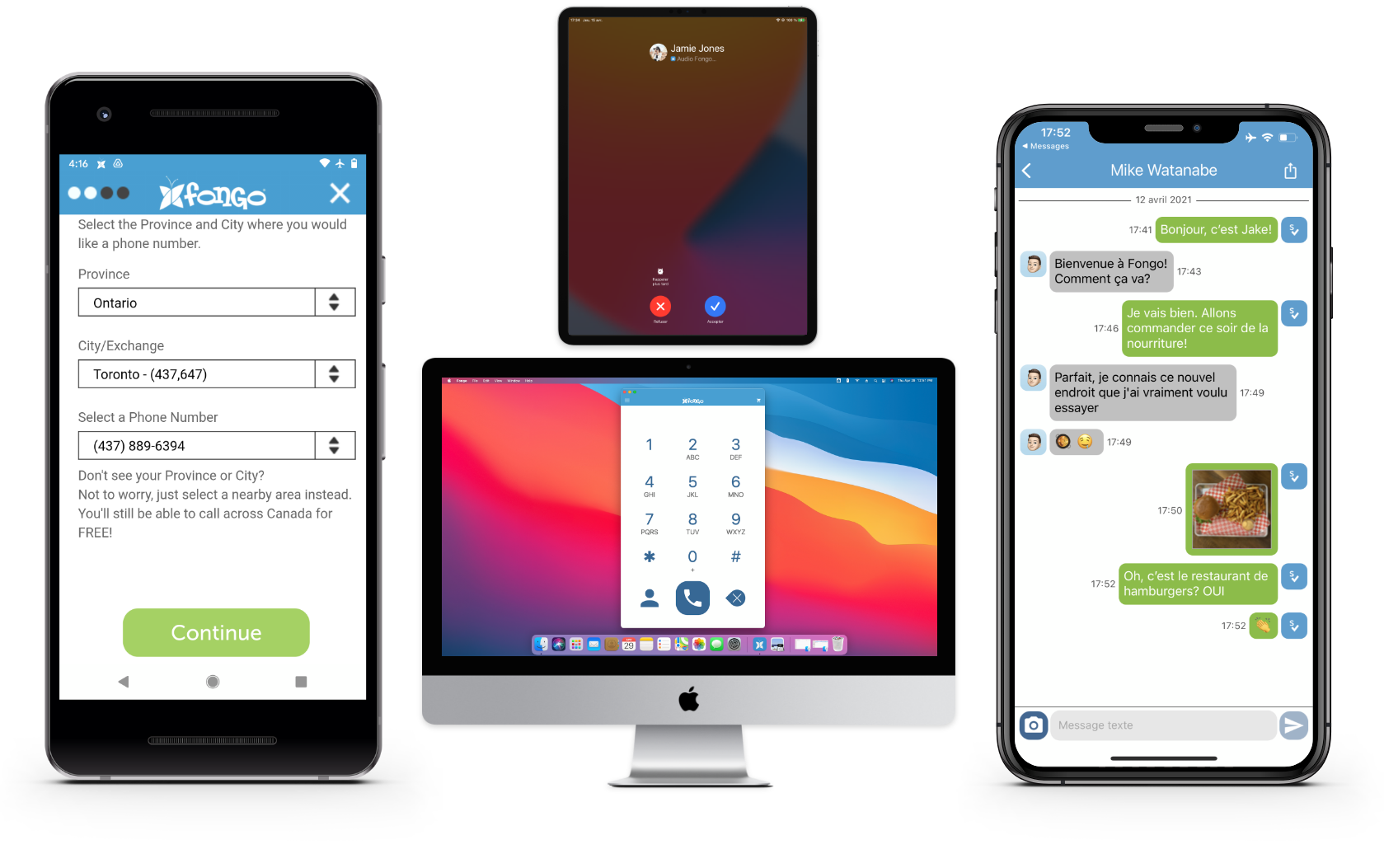 For more information, please visit fongo.com/world.