New Local Numbers
Now available in several areas of Ontario & Saskatchewan
WATERLOO, ONTARIO – November 6th, 2023 – Fongo Inc., Canada's Affordable Communications Provider, is pleased to announce the immediate expansion of local phone numbers in more Canadian communities. Having locally based numbers gives Fongo users the opportunity to get a phone number based near their community, which allows their family & friends to contact them without long distance charges.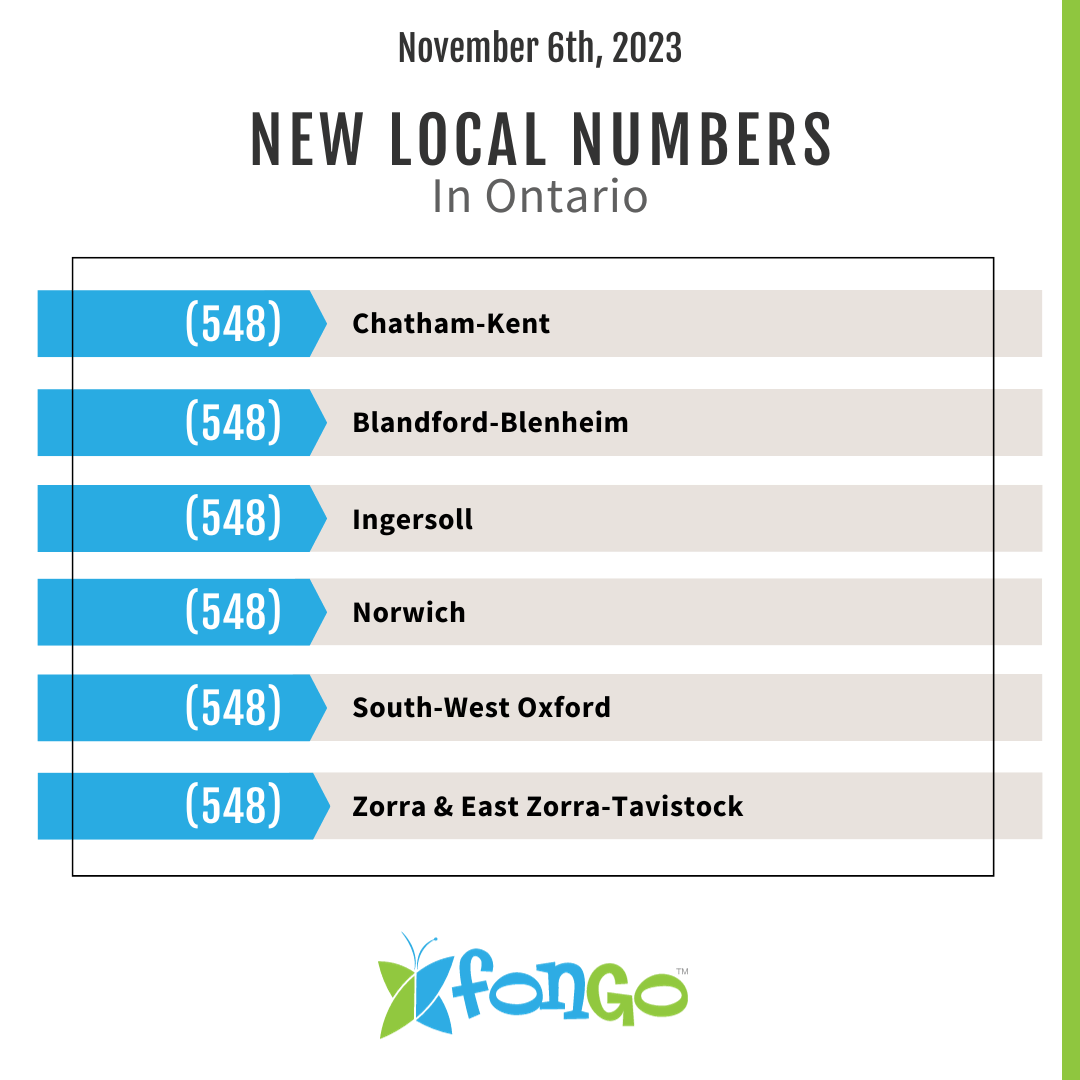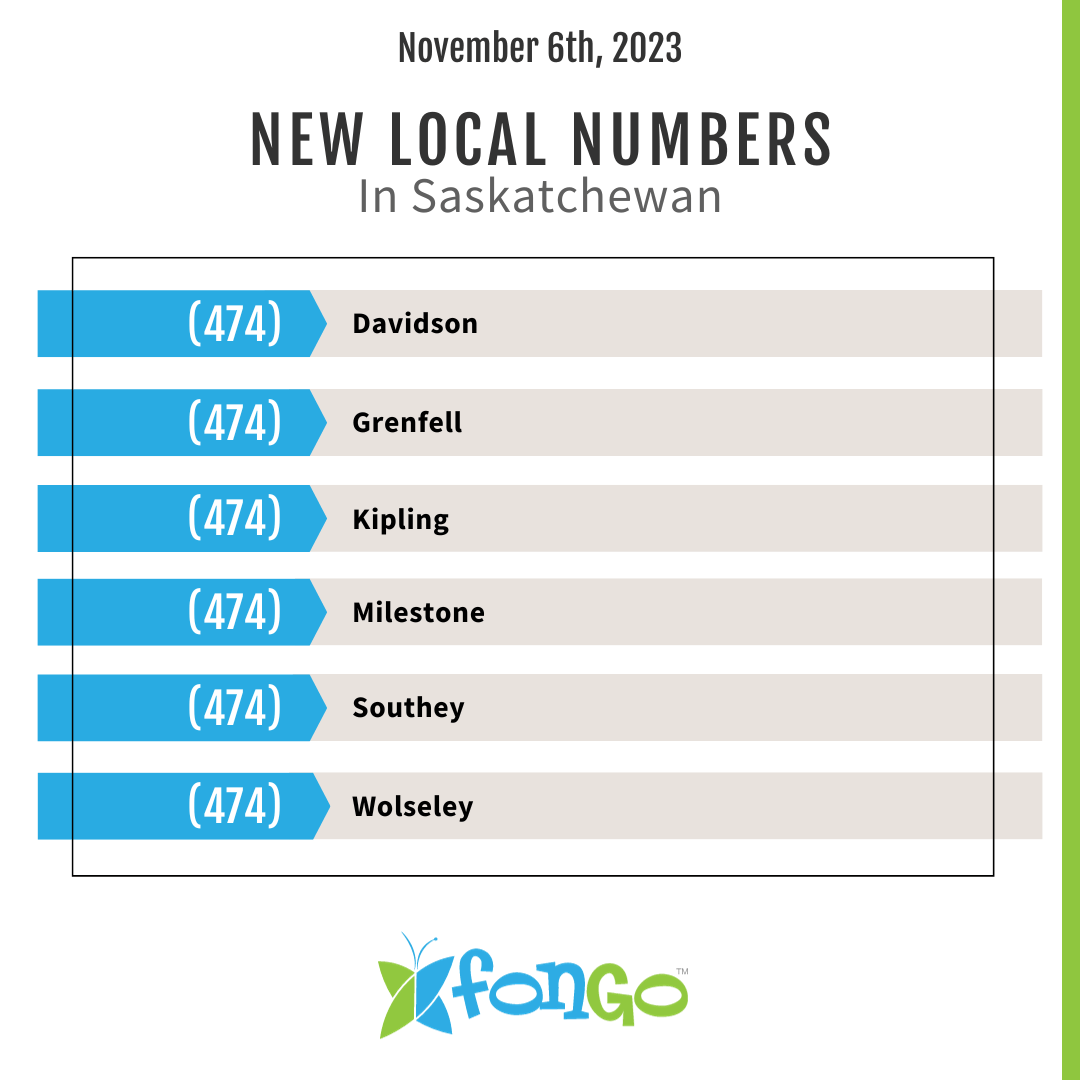 This month, we further expanded into Saskatchewan and Ontario, and are excited to introduce our services to residents of the Greater Regina Area, Chatham-Kent, and other areas within Southwestern Ontario.
Hundreds of thousands of Fongo users have already chosen local numbers in one of over 850 communities where Fongo numbers are locally available. In addition to the free Canada-wide calling that all Fongo users have enjoyed for years, non-Fongo users can call their friends with a locally based Fongo number without incurring any long-distance fees from their own carrier.
New local numbers are now available in:
Southwestern Ontario
Chatham-Kent: Blenheim – (548)
Chatham-Kent: Bothwell – (548)
Chatham-Kent: Dresden – (548)
Chatham-Kent: Highgate – (548)
Chatham-Kent: Merlin – (548)
Chatham-Kent: Ridgetown – (548)
Chatham-Kent: Thamesville – (548)
Chatham-Kent: Tilbury – (548)
Chatham-Kent: Wallaceburg – (548)
Blandford-Blenheim: Bright – (548)
Blandford-Blenheim: Drumbo – (548)
Blandford-Blenheim: Princeton – (548)
Ingersoll – (548)
Norwich: Eastwood – (548)
Norwich: Norwich – (548)
Norwich: Otterville – (548)
South-West Oxford: Beachville – (548)
South-West Oxford: Brownsville – (548)
East Zorra-Tavistock: Hickson – (548)
East Zorra-Tavistock: Innerkip – (548)
Zorra: Embro – (548)
Zorra: Kintore – (548)
Zorra: Thamesford – (548)
Saskatchewan
Davidson – (474)
Grenfell – (474)
Kipling – (474)
Milestone – (474)
Southey – (474)
Whitewood – (474)
Wolseley – (474)