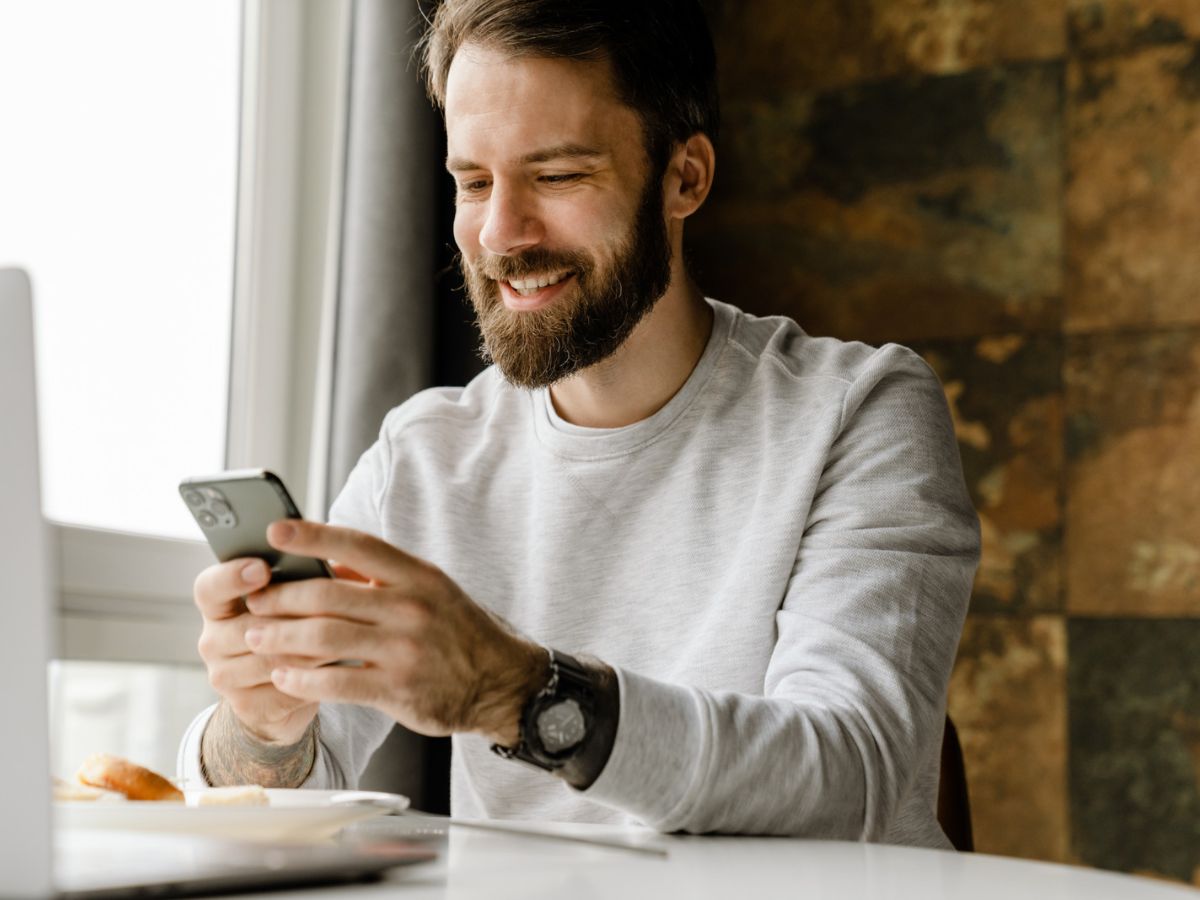 The list below shows every location where you can get a FREE local phone number from Fongo when signing up for Fongo Mobile, Fongo World Edition, Fongo Works or Fongo Home Phone service. Regardless of which location you choose a phone number from, you will be able to make unlimited calls across Canada and receive unlimited calls from anywhere in the world, for free.
Choosing a phone number local to you allows your friends and family to call you without them being charged for long-distance.
If you don't see your exact location when choosing a phone number, choose the next closest location to you.
Alberta
Airdrie – (825)
Banff – (587)
Calgary – (587)
Canmore – (825)
Carstairs – (825)
Chestermere: Strathmore – (825)
Cochrane – (825)
Crossfield – (825)
Edmonton – (587)
High River – (825)
Lake Louise – (587)
Okotoks – (825)
Rocky View County: Langdon – (825)
Strathmore – (825)
British Columbia
Abbotsford – (236)
Anmore: Port Moody – (672)
Bowen Island – (672)
Burnaby: New Westminster – (778)
Central Saanich: Saanich – (672)
Chilliwack: Chilliwack – (236)
Chilliwack: Rosedale – (236)
Chilliwack: Sardis – (236)
Chilliwack: Yarrow – (236)
Colwood: Victoria – (778)
Coquitlam: Port Coquitlam – (672)
Cowichan Valley: Cobble Hill – (236)
Delta: Ladner – (672)
Esquimalt: Victoria – (778)
Fraser Canyon: Boston Bar – (672)
Gold River – (236)
Hemlock Valley – (236)
Highlands: Saanich – (672)
Holberg – (672)
Hope – (236)
Jordan River – (672)
Kent: Agassiz – (236)
Langford: Victoria – (778)
Langley City: Langley – (672)
Langley Township: Aldergrove – (672)
Langley Township: Fort Langley – (672)
Maple Ridge: Haney – (672)
Maple Ridge: Whonnock – (672)
Metchosin: Victoria – (778)
Mission – (236)
Musqueam First Nation: Vancouver – (778)
New Westminster – (778)
North Saanich: Saanich – (672)
North Vancouver – (778)
Oak Bay: Victoria – (778)
Ocean Falls – (672)
Pender Island – (236)
Pitt Meadows – (672)
Port Alice – (236)
Port Coquitlam – (672)
Port Hardy – (236)
Port Moody – (672)
Port Renfrew – (672)
Richmond – (778)
Saanich: Victoria – (778)
Salt Spring Island: Fulford Harbour – (672)
Salt Spring Island: Ganges – (672)
Sidney: Saanich – (672)
Songhees First Nation: Victoria – (778)
Sooke – (672)
Southern Gulf Islands: Gulf Islands – (672)
Squamish-Lillooet: Britannia Beach – (672)
Squamish-Lillooet: Squamish – (672)
Sto lo Nation: Chilliwack – (236)
Strathcona: Cortes Island – (236)
Surrey: Cloverdale – (672)
Surrey: Newton – (672)
Surrey: Whalley – (672)
Tahsis – (672)
Tsawout First Nation: Saanich – (672)
Tsleil-Waututh Nation: North Vancouver – (778)
Tzeachten First Nation: Chilliwack – (236)
Vancouver – (778)
Victoria – (778)
View Royal: Victoria – (778)
West Vancouver – (778)
White Rock – (672)
Winter Harbour – (672)
Xwemelch'stn: West Vancouver – (778)
Yale – (236)
Manitoba
Alonsa: Amaranth – (431)
Cartier: Elie – (431)
Dufferin: Stephenfield – (431)
East St Paul: Oakbank – (204)
East St Paul: Winnipeg – (204,431)
Grey: Elm Creek – (431)
Grey: St Claude – (431)
Headingley: St Francois Xavier – (431)
Long Plain First Nation: Edwin – (431)
Lorne: Notre Dame de Lourdes – (431)
Lorne: Somerset – (431)
Lorne: Swan Lake – (431)
Louise: Crystal City – (431)
Louise: Pilot Mound – (431)
Macdonald: Sanford – (431)
Macdonald: Starbuck – (431)
Morris: Sperling – (431)
Norfolk Treherne: Rathwell – (431)
Norfolk Treherne: Treherne – (431)
North Norfolk: Austin – (431)
North Norfolk: MacGregor – (431)
North Norfolk: Sidney – (431)
Portage La Prairie – (431)
Portage La Prairie Rural Municipality: Edwin – (431)
Portage La Prairie Rural Municipality: Macdonald – (431)
Portage La Prairie Rural Municipality: Oakville – (431)
Portage La Prairie Rural Municipality: Poplar Point – (431)
Portage La Prairie Rural Municipality: Southport – (431)
Ritchot: St Adolphe – (431)
Roland – (431)
Sandy Bay First Nation: Amaranth – (431)
Springfield: Anola – (431)
Springfield: Dugald – (431)
Springfield: Hazelridge – (431)
Springfield: Oakbank – (204)
St Francois Xavier – (431)
Stonewall – (431)
Thompson Rural Municipality: Miami – (431)
Victoria: Holland – (431)
West St Paul: Winnipeg – (204,431)
WestLake-Gladstone: Gladstone – (431)
Westlake-Gladstone: Langruth – (431)
Winnipeg – (204,431)
Nova Scotia
Amherst – (782)
Bridgewater – (782)
Chester District: Blandford – (782)
Chester District: Chester – (782)
Chester District: Hubbards – (782)
Chester District: New Ross – (782)
Colchester County: Bass River – (782)
Colchester County: Brookfield – (782)
Colchester County: Debert – (782)
Colchester County: Great Village – (782)
Colchester County: Upper Stewiacke – (782)
Cumberland County: Advocate – (782)
Cumberland County: Collingwood – (782)
Cumberland County: Maccan – (782)
Cumberland County: Parrsboro – (782)
Cumberland County: Port Greville – (782)
Cumberland County: Southampton – (782)
Cumberland County: Springhill – (782)
Cumberland County: Wallace – (782)
Cumberland County: Wentworth – (782)
East Hants: Clarksville – (782)
East Hants: Elmsdale – (782)
East Hants: Kennetcook – (782)
East Hants: Maitland – (782)
East Hants: Mount Uniacke – (782)
East Hants: Noel – (782)
East Hants: Shubenacadie – (782)
East Hants: Walton – (782)
Halifax: Chezzetcook – (782)
Halifax: Ecum Secum – (782)
Halifax: Elmsdale – (782)
Halifax: French Village – (782)
Halifax: Halifax – (902)
Halifax: Hubbards – (782)
Halifax: Ketch Harbour – (782)
Halifax: Lake Charlotte – (782)
Halifax: Musquodoboit – (782)
Halifax: Musquodoboit Harbour – (782)
Halifax: Port Dufferin – (782)
Halifax: Prospect Road – (782)
Halifax: Sackville – (782)
Halifax: Sheet Harbour – (782)
Halifax: St Margarets – (782)
Halifax: Tangier – (782)
Halifax: Upper Musquodoboit – (782)
Kentville – (782)
Lunenburg – (782)
Lunenburg District: Chelsea – (782)
Lunenburg District: LaHave – (782)
Lunenburg District: New Germany – (782)
Lunenburg District: Riverport – (782)
Mahone Bay – (782)
Millbrook First Nation: Truro – (782)
Oxford – (782)
Pugwash – (782)
Queens County: Caledonia – (782)
Queens County: Liverpool – (782)
Queens County: Mill Village – (782)
Queens County: Port Mouton – (782)
River Hebert – (782)
Sipekne'katik First Nation: Shubenacadie – (782)
Springfield – (782)
St Mary's District: Ecum Secum – (782)
Stewiacke – (782)
Truro – (782)
West Hants: Brooklyn – (782)
West Hants: Cheverie – (782)
West Hants: Hantsport – (782)
West Hants: Windsor – (782)
Wolfville – (782)
Ontario
Aamjiwnaang First Nation: Corunna – (548)
Addington Highlands: Denbigh – (343)
Addington Highlands: Northbrook – (343)
Adelaide Metcalfe: Kerwood – (548)
Adjala-Tosorontio: Alliston – (705)
Ajax: Ajax-Pickering – (289)
Alfred and Plantagenet: Alfred – (343)
Alfred and Plantagenet: Plantagenet – (343)
Algoma District: Batchawana Bay – (249)
Algoma District: Chub Lake – (249)
Algoma District: Goulais – (249)
Algoma District: Hawk Junction – (249)
Algoma District: Missanabie – (249)
Algoma District: Oba – (249)
Algoma District: Ophir – (249)
Algoma District: Searchmont – (249)
Algonquin Highlands: Dorset – (249)
Algonquin Park – (249)
Almaguin Highlands: Port Loring – (249)
Almaguin Highlands: South River – (249)
Amaranth: Orangeville – (226)
Amherstburg – (548)
Archipelago: Pointe Au Baril – (249)
Arnprior – (343)
Arran-Elderslie: Chesley – (548)
Arran-Elderslie: Tara – (548)
Ashfield-Colborne-Wawanosh: Auburn – (548)
Asphodel-Norwood: Norwood – (249)
Athens – (613)
Augusta: Maitland – (613)
Augusta: North Augusta – (613)
Aurora – (289)
Bancroft – (613)
Barrie – (705)
Beausoleil: Christian Island – (249)
Beckwith: Carleton Place – (613)
Belleville: Belleville – (613)
Belleville: Thurlow – (343)
Blandford-Blenheim: Bright – (548)
Blandford-Blenheim: Drumbo – (548)
Blandford-Blenheim: Plattsville – (226)
Blandford-Blenheim: Princeton – (548)
Blind River – (249)
Blue Mountains: Thornbury – (548)
Bluewater: Hensall – (548)
Bonfield – (249)
Bowmanville – (289)
Bracebridge – (249)
Bradford West Gwillimbury: Bradford – (289)
Brampton: Brampton – (289)
Brampton: Castlemore – (365)
Brampton: Snelgrove – (365)
Brant County: Burford – (548)
Brant County: Mount Pleasant – (548)
Brant County: Paris – (226)
Brant County: Scotland – (548)
Brant County: St George – (548)
Brantford – (226)
Brighton – (613)
Brock: Beaverton – (705)
Brock: Cannington – (705)
Brock: Sunderland – (705)
Brockton: Cargill – (548)
Brockton: Walkerton – (226)
Brockville – (613)
Brooke-Alvinston: Alvinston – (548)
Bruce Mines – (249)
Burk's Falls – (249)
Burlington – (289)
Caledon: Bolton – (289)
Caledon: Caledon – (226)
Caledon: Caledon East – (289)
Caledon: Palgrave – (289)
Caledon: Victoria – (289)
Callander – (249)
Cambridge: Galt – (226)
Cambridge: Hespeler – (226)
Cambridge: Preston – (226)
Carleton Place – (613)
Casselman – (343)
Central Elgin: Belmont – (548)
Central Elgin: Port Stanley – (548)
Central Elgin: Sparta – (548)
Central Frontenac: Arden – (343)
Central Huron: Clinton – (226)
Centre Hastings: Madoc – (613)
Centre Wellington: Elora – (226)
Centre Wellington: Fergus – (226)
Champlain: L'Orignal – (343)
Champlain: Vankleek Hill – (343)
Chapleau – (249)
Chatham-Kent: Blenheim – (548)
Chatham-Kent: Bothwell – (548)
Chatham-Kent: Chatham – (226)
Chatham-Kent: Dresden – (548)
Chatham-Kent: Highgate – (548)
Chatham-Kent: Merlin – (548)
Chatham-Kent: Ridgetown – (548)
Chatham-Kent: Thamesville – (548)
Chatham-Kent: Tilbury – (548)
Chatham-Kent: Wallaceburg – (548)
Chatham-Kent: Wheatley – (548)
Chatsworth – (548)
Chippewas Of The Thames: Melbourne – (548)
Clarence-Rockland: Bourget – (343)
Clarence-Rockland: Clarence Creek – (343)
Clarence-Rockland: Rockland – (343)
Clarington: Hampton – (365)
Clarington: Newcastle – (289)
Clarington: Newtonville – (365)
Clarington: Orono – (365)
Clearview: Creemore – (249)
Clearview: Stayner – (249)
Collingwood – (705)
Cornwall – (343)
Curve Lake First Nation: Buckhorn – (249)
Delaware Nation at Moraviantown: Bothwell – (548)
Deseronto – (343)
Dokis – (249)
Douro-Dummer: Lakefield – (249)
Drummond/North Elmsley: Perth – (753)
Dubreuilville – (249)
Dutton/Dunwich: Dutton – (548)
East Ferris: Callander – (249)
East Garafraxa: Orangeville – (226)
East Gwillimbury: Mount Albert – (365)
East Gwillimbury: Queensville – (289)
East Hawkesbury: St Eugene – (343)
East Zorra-Tavistock: Hickson – (548)
East Zorra-Tavistock: Innerkip – (548)
East Zorra-Tavistock: Tavistock – (548)
Edwardsburgh-Cardinal: Cardinal – (613)
Edwardsburgh-Cardinal: Spencerville – (613)
Elizabethtown-Kitley: Toledo – (753)
Elliot Lake – (249)
Enniskillen: Oil Springs – (548)
Erin: Erin – (226)
Erin: Hillsburgh – (226)
Espanola – (705)
Essa: Borden-Angus – (249)
Essex: Essex – (548)
Essex: Harrow – (548)
Essex: McGregor – (548)
Fort Erie: Fort Erie – (289)
French River: Alban – (249)
French River: Noelville – (249)
Front Of Yonge: Mallorytown – (613)
Frontenac Islands: Wolfe Island – (343)
Gananoque – (613)
Garden River First Nation: Echo Bay – (249)
Georgian Bay: Honey Harbour – (705)
Georgian Bay: Mactier – (249)
Georgian Bluffs: Owen Sound – (226)
Georgina: Keswick – (289)
Georgina: Pefferlaw – (249)
Georgina: Sutton – (289)
Georgina: Udora – (249)
Goderich – (548)
Grand Valley – (548)
Gravenhurst: Gravenhurst – (705)
Gravenhurst: Severn Bridge – (249)
Grey Highlands: Feversham – (548)
Grey Highlands: Flesherton – (548)
Grey Highlands: Markdale – (548)
Grimsby – (365)
Guelph – (226)
Guelph/Eramosa: Rockwood – (226)
Haldimand County: Caledonia – (365)
Haldimand County: Delhi – (548)
Haldimand County: Hagersville – (365)
Haldimand County: Jarvis – (548)
Halton Hills: Acton – (226)
Halton Hills: Georgetown – (289)
Hamilton: Ancaster – (289)
Hamilton: Binbrook – (365)
Hamilton: Dundas – (289)
Hamilton: Freelton – (289)
Hamilton: Hamilton – (289)
Hamilton: Lynden – (548)
Hamilton: Mount Hope – (289)
Hamilton: Stoney Creek – (289)
Hamilton: Waterdown – (289)
Hamilton: Winona – (365)
Hanover – (548)
Hastings Highlands: Maynooth – (343)
Havelock-Belmont-Methuen: Havelock – (249)
Havelock-Belmont-Methuen: Nepthon – (249)
Head Clara and Maria: Deux Rivieres – (249)
Highlands East: Cardiff – (343)
Huntsville: Huntsville – (705)
Huntsville: Port Sydney – (249)
Huron East: Brussels – (548)
Huron East: Seaforth – (548)
Huron Shores: Iron Bridge – (249)
Huron-Kinloss: Lucknow – (548)
Ingersoll – (548)
Innisfil: Cookstown – (249)
Innisfil: Lefroy – (249)
Innisfil: Stroud – (705)
Johnson: Desbarats – (249)
Kawartha Lakes: Bethany – (249)
Kawartha Lakes: Bobcaygeon – (705)
Kawartha Lakes: Cameron – (249)
Kawartha Lakes: Coboconk – (705)
Kawartha Lakes: Dunsford – (249)
Kawartha Lakes: Fenelon Falls – (705)
Kawartha Lakes: Kirkfield – (249)
Kawartha Lakes: Lindsay – (705)
Kawartha Lakes: Little Britain – (249)
Kawartha Lakes: Oakwood – (249)
Kawartha Lakes: Omemee – (249)
Kawartha Lakes: Sebright – (249)
Kawartha Lakes: Woodville – (249)
Killarney – (249)
King: King City – (289)
King: Nobleton – (289)
King: Schomberg – (289)
Kingston – (613)
Kingsville – (548)
Kitchener: Kitchener-Waterloo – (226)
Lake Of Bays: Baysville – (249)
Lake Of Bays: Dorset – (249)
Lake Of Bays: Dwight – (249)
Lakeshore: Belle River – (548)
Lakeshore: Comber – (548)
Lakeshore: Emeryville – (548)
Lakeshore: Pleasant Park – (548)
Lakeshore: Stoney Point – (548)
Lakeshore: Woodslee – (548)
Lanark Highlands: Lanark – (753)
Lanark Highlands: McDonalds Corners – (753)
LaSalle – (548)
Leamington – (548)
Leeds and the Thousand Islands: Seeleys Bay – (343)
Lincoln: Beamsville – (365)
Lincoln: Vineland – (365)
London: Lambeth – (548)
London: London – (226)
Loyalist: Bath – (343)
Loyalist: Odessa – (343)
Lucan Biddulph: Lucan – (548)
Macdonald Meredith and Aberdeen Additional: Echo Bay – (249)
Madoc – (613)
Magnetawan – (249)
Manitoulin District: Silverwater – (249)
Mapleton: Drayton – (226)
Markham: Markham – (289)
Markham: Thornhill – (289)
Markham: Unionville – (289)
Markstay-Warren: Markstay – (249)
Markstay-Warren: Warren – (249)
Marmora and Lake: Marmora – (343)
Mattawa – (249)
McDougall: Nobel – (249)
McKellar – (249)
McMurrich/Monteith: Sprucedale – (249)
McNab/Braeside: Arnprior – (343)
Meaford – (548)
Melancthon: Shelburne – (226)
Merrickville-Wolford: Merrickville – (343)
Middlesex Centre: Ilderton – (548)
Midland – (705)
Milton: Campbellville – (289)
Milton: Milton – (289)
Minto: Harriston – (548)
Minto: Palmerston – (548)
Mississauga: Clarkson – (289)
Mississauga: Cooksville – (289)
Mississauga: Malton – (289)
Mississauga: Port Credit – (289)
Mississauga: Streetsville – (289)
Mississaugas Of The Credit First Nation: Hagersville – (365)
Mississippi Mills: Almonte – (343)
Mississippi Mills: Pakenham – (343)
Mnjikaning First Nation: Orillia – (705)
Mohawks Of The Bay Of Quinte First Nation: Deseronto – (343)
Mono: Orangeville – (226)
Montague: Smiths Falls – (343)
Morris-Turnberry: Brussels – (548)
Mulmur: Alliston – (705)
Muskoka Lakes: Bala – (249)
Muskoka Lakes: Milford Bay – (249)
Muskoka Lakes: Port Carling – (249)
Muskoka Lakes: Windermere – (249)
Napanee: Adolphustown – (343)
Napanee: Napanee – (343)
Napanee: Selby – (343)
New Tecumseth: Alliston – (705)
New Tecumseth: Beeton – (365)
New Tecumseth: Tottenham – (289)
Newmarket – (289)
Neyaashiinigmiing: Wiarton – (548)
Niagara Falls – (289)
Niagara-On-The-Lake – (289)
Nipissing District: Redbridge – (249)
Nipissing District: Thorne – (249)
Nipissing First Nation: Sturgeon Falls – (249)
Norfolk County: Langton – (548)
Norfolk County: Port Dover – (548)
Norfolk County: Port Rowan – (548)
Norfolk County: Simcoe – (226)
Norfolk County: Waterford – (548)
North Bay – (705)
North Dumfries: Ayr – (226)
North Dundas: Chesterville – (343)
North Dundas: South Mountain – (343)
North Dundas: Winchester – (343)
North Frontenac: Plevna – (343)
North Glengarry: Alexandria – (343)
North Glengarry: Glen Robertson – (343)
North Glengarry: Maxville – (343)
North Grenville: Kemptville – (613)
North Huron: Blyth – (548)
North Huron: Wingham – (548)
North Kawartha: Apsley – (249)
North Middlesex: Ailsa Craig – (548)
North Middlesex: Nairn – (548)
North Middlesex: Parkhill – (548)
North Perth: Atwood – (548)
North Perth: Listowel – (226)
North Perth: Monkton – (548)
North Stormont: Avonmore – (343)
North Stormont: Crysler – (343)
North Stormont: Finch – (343)
Northeastern Manitoulin and the Islands: Little Current – (249)
Norwich: Eastwood – (548)
Norwich: Norwich – (548)
Norwich: Otterville – (548)
Oakville – (289)
Oil Springs – (548)
Oneida Nation Of The Thames: Melbourne – (548)
Orangeville – (226)
Orillia – (705)
Oro-Medonte: Moonstone – (249)
Oro-Medonte: Oro – (249)
Oshawa – (289)
Otonabee-South Monaghan: Bailieboro – (249)
Ottawa: Carp – (343)
Ottawa: Constance Bay – (343)
Ottawa: Cumberland – (343)
Ottawa: Gloucester – (343)
Ottawa: Jockvale – (343)
Ottawa: Kanata-Stittsville – (613)
Ottawa: Manotick – (613)
Ottawa: Metcalfe – (343)
Ottawa: Navan – (343)
Ottawa: North Gower – (343)
Ottawa: Orleans – (343)
Ottawa: Osgoode – (343)
Ottawa: Ottawa – (613)
Ottawa: Richmond – (343)
Owen Sound – (226)
Parry Sound – (249)
Patterson: Restoule – (249)
Pelee: Pelee Island – (548)
Pelham – (289)
Penetanguishene – (705)
Perry: Emsdale – (249)
Perth – (753)
Perth East: Shakespeare – (548)
Peterborough – (705)
Petrolia – (548)
Pickering: Ajax-Pickering – (289)
Pickering: Claremont – (365)
Pickering: South Pickering – (289)
Plympton-Wyoming: Wyoming – (548)
Point Edward: Sarnia – (226)
Port Colborne – (365)
Powassan: Powassan – (249)
Powassan: Trout Creek – (249)
Prescott – (613)
Prince Edward County: Bloomfield – (343)
Prince Edward County: Picton – (613)
Prince Edward County: Wellington – (343)
Puslinch: Guelph – (226)
Quinte West: Frankford – (343)
Quinte West: Trenton – (613)
Quinte West: Wooler – (343)
Ramara: Brechin – (249)
Richmond Hill: Gormley – (365)
Richmond Hill: Oak Ridges – (289)
Richmond Hill: Richmond Hill – (289)
Rideau Lakes: Delta – (613)
Rideau Lakes: Elgin – (753)
Rideau Lakes: Portland – (753)
Russell: Embrun – (343)
Russell: Russell – (343)
Sables-Spanish Rivers: Massey – (249)
Sagamok Anishnawbek First Nation: Spanish – (249)
Sarnia: Bright's Grove – (548)
Sarnia: Sarnia – (226)
Saugeen First Nation: Southampton – (548)
Saugeen Shores: Southampton – (548)
Sault Ste Marie – (249)
Scugog: Blackstock – (365)
Scugog: Port Perry – (289)
Seguin: Otter Lake – (249)
Seguin: Rosseau – (249)
Selwyn: Bridgenorth – (249)
Selwyn: Burleigh Falls – (249)
Selwyn: Lakefield – (249)
Shelburne – (226)
Six Nations of the Grand River: Ohsweken – (226)
Smiths Falls – (343)
South Bruce Peninsula: Hepworth – (548)
South Bruce Peninsula: Sauble Beach – (548)
South Bruce Peninsula: Wiarton – (548)
South Dundas: Iroquois – (343)
South Dundas: Morrisburg – (343)
South Dundas: Williamsburg – (343)
South Frontenac: Harrowsmith – (343)
South Frontenac: Inverary – (343)
South Frontenac: Sydenham – (343)
South Frontenac: Verona – (343)
South Glengarry: Lancaster – (343)
South Glengarry: Martintown – (343)
South Huron: Centralia – (548)
South Huron: Crediton – (548)
South Huron: Exeter – (226)
South Middlesex: Glencoe – (548)
South Stormont: Ingleside – (343)
South Stormont: Long Sault – (343)
South-West Oxford: Beachville – (548)
South-West Oxford: Brownsville – (548)
Southgate: Dundalk – (548)
Southgate: Holstein – (548)
Southwest Middlesex: Melbourne – (548)
Southwest Middlesex: Wardsville – (548)
Southwold: Fingal – (548)
Southwold: Shedden – (548)
Spanish – (249)
Springwater: Elmvale – (249)
St Catharines: St Catharines-Thorold – (289)
St Charles – (249)
St Clair: Brigden – (548)
St Clair: Corunna – (548)
St Clair: Courtright – (548)
St Clair: Port Lambton – (548)
St Clair: Sombra – (548)
St Joseph: St Joseph Island – (249)
St Marys – (548)
St Thomas – (548)
Stirling-Rawdon: Stirling – (343)
Stone Mills: Enterprise – (343)
Stone Mills: Newburgh – (343)
Stone Mills: Tamworth – (343)
Stone Mills: Yarker – (343)
Stratford – (226)
Strathroy-Caradoc: Melbourne – (548)
Strathroy-Caradoc: Mount Brydges – (548)
Strathroy-Caradoc: Strathroy – (226)
Sudbury District: Biscotasing – (249)
Sudbury District: Cartier – (249)
Sudbury District: Estaire – (249)
Sudbury District: Gogama – (249)
Sudbury District: Ramsay – (249)
Sudbury District: Sultan – (249)
Sudbury District: Westree – (249)
Sudbury District: Whitefish Falls – (249)
Sudbury: Azilda – (705)
Sudbury: Blezard Valley – (705)
Sudbury: Capreol – (705)
Sudbury: Chelmsford – (705)
Sudbury: Coniston – (705)
Sudbury: Garson – (705)
Sudbury: Hanmer – (705)
Sudbury: Levack – (705)
Sudbury: Lively – (705)
Sudbury: Sudbury – (705)
Sudbury: Whitefish – (249)
Sundridge – (249)
Tay Valley: Maberly – (753)
Tay: Port McNicoll – (249)
Tay: Waubaushene – (249)
Tecumseh: Maidstone – (548)
Tecumseh: Tecumseh – (548)
Thames Centre: Dorchester – (548)
Thames Centre: Harrietsville – (548)
Thames Centre: Thorndale – (548)
The Nation: St Isidore – (343)
The North Shore: Algoma Mills – (249)
Thessalon – (249)
Thorold: St Catharines-Thorold – (289)
Tillsonburg – (226)
Tiny: Bluewater – (249)
Tiny: Lafontaine – (249)
Toronto – (647)
Trent Hills: Campbellford – (705)
Trent Hills: Hastings – (249)
Trent Hills: Warkworth – (249)
Trent Lakes: Buckhorn – (249)
Tudor and Cashel: Gilmour – (343)
Tweed – (343)
Tyendinaga: Deseronto – (343)
Uxbridge: Udora – (249)
Uxbridge: Uxbridge – (289)
Vaughan: Kleinburg – (289)
Vaughan: Maple – (289)
Vaughan: Thornhill – (289)
Vaughan: Woodbridge – (289)
Wallbridge: Britt – (249)
Walpole Island First Nation: Port Lambton – (548)
Warwick: Watford – (548)
Wasaga Beach – (705)
Waterloo: Kitchener-Waterloo – (226)
Wawa – (249)
Welland – (289)
Wellesley: Linwood – (226)
Wellesley: St Clements – (226)
Wellesley: Wellesley – (226)
Wellington North: Arthur – (548)
Wellington North: Mount Forest – (548)
West Elgin: Rodney – (548)
West Elgin: West Lorne – (548)
West Grey: Durham – (226)
West Lincoln: West Lincoln – (365)
West Nipissing: Field – (249)
West Nipissing: Sturgeon Falls – (249)
West Nipissing: Verner – (249)
West Perth: Dublin – (548)
West Perth: Mitchell – (548)
Whitby: Brooklin – (289)
Whitby: Whitby – (289)
Whitchurch-Stouffville: Bethesda – (365)
Whitchurch-Stouffville: Gormley – (365)
Whitchurch-Stouffville: Stouffville – (289)
Wilmot: Baden – (226)
Wilmot: New Dundee – (226)
Wilmot: New Hamburg – (226)
Windsor – (226)
Wollaston: Coe Hill – (343)
Woodstock – (226)
Woolwich: Breslau – (226)
Woolwich: Elmira – (226)
Woolwich: St Jacobs – (226)
Zorra: Embro – (548)
Zorra: Kintore – (548)
Zorra: Thamesford – (548)
Quebec
Acton Vale – (579)
Ange-Gardien: Saint-Cesaire – (579)
Ascot Corner: East Angus – (873)
Baie-D'Urfe: L'Ile-Perrot – (514)
Beaconsfield: Pointe-Claire – (514)
Beauharnois – (579)
Beaumont: Levis – (367)
Beaupre: Sainte-Anne-de-Beaupre – (581)
Bedford – (579)
Beloeil – (579)
Blainville: Sainte-Therese – (579)
Bois-des-Filion: Sainte-Rose – (579)
Boisbriand: Sainte-Therese – (579)
Boischatel – (581)
Boucherville – (579)
Bouchette – (873)
Brigham: Cowansville – (579)
Bromont – (579)
Brossard: La Prairie – (579)
Bury – (873)
Candiac: La Prairie – (579)
Cantley: Chelsea – (873)
Carignan: Chambly – (579)
Chambly – (579)
Champlain – (873)
Chapeau – (873)
Chartierville – (873)
Chateauguay – (579)
Chelsea – (873)
Chertsey: Saint-Calixte – (579)
Cookshire-Eaton: Cookshire – (873)
Cookshire-Eaton: Sawyerville – (873)
Cote-Saint-Luc: Lachine – (514)
Cowansville – (579)
Danville – (873)
Delson: Saint-Constant – (579)
Deschaillons-sur-Saint-Laurent – (873)
Deux-Montagnes: Saint-Eustache – (579)
Dollard-Des Ormeaux: Roxboro – (514)
Dorval: Pointe-Claire – (514)
Drummondville – (873)
Dudswell: Bishopton – (873)
Dudswell: Saint-Adolphe-de-Dudswell – (873)
Dunham – (579)
Durham-Sud – (873)
East Angus – (873)
East Hereford – (873)
Eastman – (579)
Farnham – (579)
Fort-Coulonge – (873)
Fortierville – (873)
Frelighsburg – (579)
Gatineau: Aylmer – (873)
Gatineau: Buckingham – (873)
Gatineau: Gatineau – (873)
Gatineau: Hull – (819)
Gracefield – (873)
Granby – (579)
Grand-Remous – (873)
Hampstead: Lachine – (514)
Hemmingford – (579)
Henryville – (579)
Howick – (579)
Joliette – (579)
Kahnawake Mohawk Territory: Chateauguay – (579)
Kazabazua – (873)
Kirkland: Sainte-Genevieve – (514)
Kitigan Zibi Anishinabeg: Maniwaki – (873)
L'Ancienne-Lorette: Loretteville – (581)
L'Ange-Gardien: Buckingham – (873)
L'Avenir – (873)
L'Ile-Perrot – (514)
La Patrie – (873)
La Peche: Wakefield – (873)
La Prairie – (579)
Lac-Beauport: Notre-Dame-des-Laurentides – (581)
Lac-Brome: Knowlton – (579)
Lac-Drolet – (873)
Lac-Megantic – (873)
Lacolle – (579)
Laval: Chomedey – (579)
Laval: Laval-Est – (579)
Laval: Laval-Ouest – (579)
Laval: Pont-Viau – (579)
Laval: Saint-Vincent-de-Paul – (579)
Laval: Sainte-Rose – (579)
Lery: Chateauguay – (579)
Levis: Charny – (367)
Levis: Levis – (367)
Levis: Saint-Nicolas – (367)
Longueuil – (579)
Lorraine: Sainte-Therese – (579)
Louiseville – (873)
Low – (873)
Mandeville: Saint-Gabriel-de-Brandon – (579)
Maniwaki – (873)
Mansfield-et-Pontefract: Fort-Coulonge – (873)
Marieville – (579)
Mascouche – (579)
Maskinonge – (873)
Masonville – (579)
McMasterville: Beloeil – (579)
Mercier: Chateauguay – (579)
Mirabel: Aeroport – (579)
Mirabel: Saint-Augustin – (579)
Mirabel: Sainte-Scholastique – (579)
Mohawk Nation at Akwesasne: St-Regis – (343)
Mont-Royal: Montreal – (438)
Mont-Saint-Gregoire: Saint-Jean – (579)
Mont-Saint-Hilaire: Beloeil – (579)
Montebello – (873)
Montreal-Est: Montreal – (438)
Montreal-Ouest: Lachine – (514)
Montreal: Lachine – (514)
Montreal: Montreal – (438)
Montreal: Pointe-Claire – (514)
Montreal: Roxboro – (514)
Montreal: Sainte-Genevieve – (514)
Napierville – (579)
Notre-Dame-de-l'Ile-Perrot: L'Ile-Perrot – (514)
Notre-Dame-des-Prairies: Joliette – (579)
Oka – (579)
Orford: Eastman – (579)
Otterburn Park: Beloeil – (579)
Papineauville – (873)
Pierreville – (579)
Pincourt: L'Ile-Perrot – (514)
Pointe-Calumet: Saint-Eustache – (579)
Pointe-Claire – (514)
Pontiac: Luskville – (873)
Pontiac: Quyon – (873)
Quebec: Loretteville – (581)
Quebec: Notre-Dame-des-Laurentides – (581)
Quebec: Quebec – (418)
Richelieu: Chambly – (579)
Richmond – (873)
Rosemere: Sainte-Rose – (579)
Rougemont: Saint-Cesaire – (579)
Roxton Pond: Granby – (579)
Saguenay: Chicoutimi – (581)
Saguenay: Jonquiere – (581)
Saguenay: La Baie – (581)
Saint-Alphonse-de-Granby: Granby – (579)
Saint-Alphonse-Rodriguez – (579)
Saint-Ambroise – (367)
Saint-Ambroise-de-Kildare: Joliette – (579)
Saint-Barthelemy – (579)
Saint-Blaise-sur-Richelieu: Saint-Blaise – (579)
Saint-Bruno-de-Montarville: Saint-Bruno – (579)
Saint-Calixte – (579)
Saint-Cesaire – (579)
Saint-Chrysostome – (579)
Saint-Colomban: Sainte-Scholastique – (579)
Saint-Constant – (579)
Saint-Damase – (579)
Saint-Denis-sur-Richelieu – (579)
Saint-Dominique: Saint-Hyacinthe – (579)
Saint-Eustache – (579)
Saint-Felix-de-Kingsey – (873)
Saint-Felix-de-Valois – (579)
Saint-Ferreol-les-Neiges: Saint-Ferreol – (581)
Saint-Gabriel-de-Brandon – (579)
Saint-Gabriel-de-Valcartier: Valcartier – (581)
Saint-Georges-de-Clarenceville – (579)
Saint-Germain-de-Grantham – (873)
Saint-Guillaume – (873)
Saint-Hippolyte – (579)
Saint-Honore – (367)
Saint-Hyacinthe – (579)
Saint-Jacques – (579)
Saint-Jean-Baptiste: Beloeil – (579)
Saint-Jean-de-L'Ile-d'Orleans – (581)
Saint-Jean-de-Matha – (579)
Saint-Jean-sur-Richelieu: Saint-Jean – (579)
Saint-Jerome – (579)
Saint-Joseph-du-Lac: Saint-Eustache – (579)
Saint-Lambert – (579)
Saint-Lin-Laurentides: St-Lin – (579)
Saint-Malo – (873)
Saint-Marc-sur-Richelieu: Saint-Marc – (579)
Saint-Mathias-sur-Richelieu: Chambly – (579)
Saint-Maurice: Trois-Rivieres – (873)
Saint-Michel-des-Saints – (579)
Saint-Paul-d'Abbotsford – (579)
Saint-Pie – (579)
Saint-Pie-de-Guire – (579)
Saint-Pierre-les-Becquets – (873)
Saint-Remi – (579)
Saint-Sebastien-de-Frontenac – (873)
Saint-Tite-des-Caps – (581)
Saint-Zenon – (579)
Saint-Zephirin-de-Courval – (579)
Sainte-Anne-de-Beaupre – (581)
Sainte-Anne-de-Bellevue: L'Ile-Perrot – (514)
Sainte-Anne-de-Sabrevois: Henryville – (579)
Sainte-Anne-de-Sorel: Sorel – (579)
Sainte-Anne-des-Plaines – (579)
Sainte-Brigitte-de-Laval – (581)
Sainte-Catherine-de-la-Jacques-Cartier: Sainte-Catherine – (581)
Sainte-Cecile-de-Milton: Granby – (579)
Sainte-Julie – (579)
Sainte-Julienne – (579)
Sainte-Madeleine – (579)
Sainte-Marie-Madeleine: Sainte-Madeleine – (579)
Sainte-Marthe-sur-le-Lac: Saint-Eustache – (579)
Sainte-Martine – (579)
Sainte-Melanie: Saint-Felix-de-Valois – (579)
Sainte-Monique – (873)
Sainte-Petronille – (581)
Sainte-Sophie-de-Levrard – (873)
Sainte-Sophie: Saint-Jerome – (579)
Sainte-Therese – (579)
Scotstown – (873)
Shannon: Valcartier – (581)
Shefford: Waterloo – (579)
Sherbrooke: Bromptonville – (873)
Sherbrooke: Deauville – (873)
Sherbrooke: Sherbrooke – (873)
Sorel-Tracy: Sorel – (579)
Stoke – (873)
Stoneham-et-Tewkesbury: Stoneham – (581)
Sutton – (579)
Temiscaming – (873)
Terrebonne – (579)
Thurso – (873)
Trois-Rivieres – (873)
Val-des-Monts: Perkins – (873)
Val-des-Monts: Saint-Pierre-de-Wakefield – (873)
Val-des-Sources: Asbestos – (873)
Varennes – (579)
Vercheres – (579)
Waterloo – (579)
Weedon – (873)
Wendake: Loretteville – (581)
Westmount: Montreal – (438)
Wickham – (873)
Windsor – (873)
Wotton – (873)
Yamachiche – (873)
Yamaska – (579)
Saskatchewan
Balgonie – (639)
Biggar – (639)
Corman Park: Saskatoon – (306)
Dalmeny – (639)
Edenwold: Balgonie – (639)
Fort Qu'Appelle – (639)
Indian Head – (639)
Langham – (639)
Lumsden – (639)
Martensville: Saskatoon – (306)
Moosomin – (639)
Outlook – (639)
Pilot Butte: Balgonie – (639)
Regina – (306)
Regina Beach – (639)
Saskatoon – (306)
Warman: Saskatoon – (306)
Watrous – (639)
White City: Balgonie – (639)
Alberta
Airdrie – (825)
Banff – (587)
Calgary – (587)
Canmore – (825)
Carstairs – (825)
Chestermere: Strathmore – (825)
Cochrane – (825)
Crossfield – (825)
Edmonton – (587)
High River – (825)
Lake Louise – (587)
Okotoks – (825)
Rocky View County: Langdon – (825)
Strathmore – (825)
British Columbia
Abbotsford – (236)
Anmore: Port Moody – (672)
Bowen Island – (672)
Burnaby: New Westminster – (778)
Central Saanich: Saanich – (672)
Chilliwack: Chilliwack – (236)
Chilliwack: Rosedale – (236)
Chilliwack: Sardis – (236)
Chilliwack: Yarrow – (236)
Colwood: Victoria – (778)
Coquitlam: Port Coquitlam – (672)
Cowichan Valley: Cobble Hill – (236)
Delta: Ladner – (672)
Esquimalt: Victoria – (778)
Fraser Canyon: Boston Bar – (672)
Gold River – (236)
Hemlock Valley – (236)
Highlands: Saanich – (672)
Holberg – (672)
Hope – (236)
Jordan River – (672)
Kent: Agassiz – (236)
Langford: Victoria – (778)
Langley City: Langley – (672)
Langley Township: Aldergrove – (672)
Langley Township: Fort Langley – (672)
Maple Ridge: Haney – (672)
Maple Ridge: Whonnock – (672)
Metchosin: Victoria – (778)
Mission – (236)
Musqueam First Nation: Vancouver – (778)
New Westminster – (778)
North Saanich: Saanich – (672)
North Vancouver – (778)
Oak Bay: Victoria – (778)
Ocean Falls – (672)
Pender Island – (236)
Pitt Meadows – (672)
Port Alice – (236)
Port Coquitlam – (672)
Port Hardy – (236)
Port Moody – (672)
Port Renfrew – (672)
Richmond – (778)
Saanich: Victoria – (778)
Salt Spring Island: Fulford Harbour – (672)
Salt Spring Island: Ganges – (672)
Sidney: Saanich – (672)
Songhees First Nation: Victoria – (778)
Sooke – (672)
Southern Gulf Islands: Gulf Islands – (672)
Squamish-Lillooet: Britannia Beach – (672)
Squamish-Lillooet: Squamish – (672)
Sto lo Nation: Chilliwack – (236)
Strathcona: Cortes Island – (236)
Surrey: Cloverdale – (672)
Surrey: Newton – (672)
Surrey: Whalley – (672)
Tahsis – (672)
Tsawout First Nation: Saanich – (672)
Tsleil-Waututh Nation: North Vancouver – (778)
Tzeachten First Nation: Chilliwack – (236)
Vancouver – (778)
Victoria – (778)
View Royal: Victoria – (778)
West Vancouver – (778)
White Rock – (672)
Winter Harbour – (672)
Xwemelch'stn: West Vancouver – (778)
Yale – (236)
Manitoba
Alonsa: Amaranth – (431)
Cartier: Elie – (431)
Dufferin: Stephenfield – (431)
East St Paul: Oakbank – (204)
East St Paul: Winnipeg – (204,431)
Grey: Elm Creek – (431)
Grey: St Claude – (431)
Headingley: St Francois Xavier – (431)
Long Plain First Nation: Edwin – (431)
Lorne: Notre Dame de Lourdes – (431)
Lorne: Somerset – (431)
Lorne: Swan Lake – (431)
Louise: Crystal City – (431)
Louise: Pilot Mound – (431)
Macdonald: Sanford – (431)
Macdonald: Starbuck – (431)
Morris: Sperling – (431)
Norfolk Treherne: Rathwell – (431)
Norfolk Treherne: Treherne – (431)
North Norfolk: Austin – (431)
North Norfolk: MacGregor – (431)
North Norfolk: Sidney – (431)
Portage La Prairie – (431)
Portage La Prairie Rural Municipality: Edwin – (431)
Portage La Prairie Rural Municipality: Macdonald – (431)
Portage La Prairie Rural Municipality: Oakville – (431)
Portage La Prairie Rural Municipality: Poplar Point – (431)
Portage La Prairie Rural Municipality: Southport – (431)
Ritchot: St Adolphe – (431)
Roland – (431)
Sandy Bay First Nation: Amaranth – (431)
Springfield: Anola – (431)
Springfield: Dugald – (431)
Springfield: Hazelridge – (431)
Springfield: Oakbank – (204)
St Francois Xavier – (431)
Stonewall – (431)
Thompson Rural Municipality: Miami – (431)
Victoria: Holland – (431)
West St Paul: Winnipeg – (204,431)
WestLake-Gladstone: Gladstone – (431)
Westlake-Gladstone: Langruth – (431)
Winnipeg – (204,431)
Nova Scotia
Amherst – (782)
Bridgewater – (782)
Chester District: Blandford – (782)
Chester District: Chester – (782)
Chester District: Hubbards – (782)
Chester District: New Ross – (782)
Colchester County: Bass River – (782)
Colchester County: Brookfield – (782)
Colchester County: Debert – (782)
Colchester County: Great Village – (782)
Colchester County: Upper Stewiacke – (782)
Cumberland County: Advocate – (782)
Cumberland County: Collingwood – (782)
Cumberland County: Maccan – (782)
Cumberland County: Parrsboro – (782)
Cumberland County: Port Greville – (782)
Cumberland County: Southampton – (782)
Cumberland County: Springhill – (782)
Cumberland County: Wallace – (782)
Cumberland County: Wentworth – (782)
East Hants: Clarksville – (782)
East Hants: Elmsdale – (782)
East Hants: Kennetcook – (782)
East Hants: Maitland – (782)
East Hants: Mount Uniacke – (782)
East Hants: Noel – (782)
East Hants: Shubenacadie – (782)
East Hants: Walton – (782)
Halifax: Chezzetcook – (782)
Halifax: Ecum Secum – (782)
Halifax: Elmsdale – (782)
Halifax: French Village – (782)
Halifax: Halifax – (902)
Halifax: Hubbards – (782)
Halifax: Ketch Harbour – (782)
Halifax: Lake Charlotte – (782)
Halifax: Musquodoboit – (782)
Halifax: Musquodoboit Harbour – (782)
Halifax: Port Dufferin – (782)
Halifax: Prospect Road – (782)
Halifax: Sackville – (782)
Halifax: Sheet Harbour – (782)
Halifax: St Margarets – (782)
Halifax: Tangier – (782)
Halifax: Upper Musquodoboit – (782)
Kentville – (782)
Lunenburg – (782)
Lunenburg District: Chelsea – (782)
Lunenburg District: LaHave – (782)
Lunenburg District: New Germany – (782)
Lunenburg District: Riverport – (782)
Mahone Bay – (782)
Millbrook First Nation: Truro – (782)
Oxford – (782)
Pugwash – (782)
Queens County: Caledonia – (782)
Queens County: Liverpool – (782)
Queens County: Mill Village – (782)
Queens County: Port Mouton – (782)
River Hebert – (782)
Sipekne'katik First Nation: Shubenacadie – (782)
Springfield – (782)
St Mary's District: Ecum Secum – (782)
Stewiacke – (782)
Truro – (782)
West Hants: Brooklyn – (782)
West Hants: Cheverie – (782)
West Hants: Hantsport – (782)
West Hants: Windsor – (782)
Wolfville – (782)
Ontario
Addington Highlands: Denbigh – (343)
Addington Highlands: Northbrook – (343)
Adelaide Metcalfe: Kerwood – (548)
Adjala-Tosorontio: Alliston – (705)
Ajax: Ajax-Pickering – (289)
Alfred and Plantagenet: Alfred – (343)
Alfred and Plantagenet: Plantagenet – (343)
Algoma District: Batchawana Bay – (249)
Algoma District: Chub Lake – (249)
Algoma District: Goulais – (249)
Algoma District: Missanabie – (249)
Algoma District: Oba – (249)
Algoma District: Ophir – (249)
Algoma District: Searchmont – (249)
Algonquin Highlands: Dorset – (249)
Algonquin Park – (249)
Almaguin Highlands: South River – (249)
Amaranth: Orangeville – (226)
Amherstburg – (548)
Archipelago: Pointe Au Baril – (249)
Arnprior – (343)
Arran-Elderslie: Chesley – (548)
Arran-Elderslie: Tara – (548)
Ashfield-Colborne-Wawanosh: Auburn – (548)
Asphodel-Norwood: Norwood – (249)
Athens – (613)
Augusta: Maitland – (613)
Augusta: North Augusta – (613)
Aurora – (289)
Bancroft – (613)
Barrie – (705)
Beausoleil: Christian Island – (249)
Beckwith: Carleton Place – (613)
Belleville: Belleville – (613)
Belleville: Thurlow – (343)
Blandford-Blenheim: Plattsville – (226)
Blind River – (249)
Blue Mountains: Thornbury – (548)
Bluewater: Hensall – (548)
Bowmanville – (289)
Bracebridge – (249)
Bradford West Gwillimbury: Bradford – (289)
Brampton: Brampton – (289)
Brampton: Castlemore – (365)
Brampton: Snelgrove – (365)
Brant County: Paris – (226)
Brantford – (226)
Brighton – (613)
Brock: Beaverton – (705)
Brock: Cannington – (705)
Brock: Sunderland – (705)
Brockton: Cargill – (548)
Brockton: Walkerton – (226)
Brockville – (613)
Bruce Mines – (249)
Burk's Falls – (249)
Burlington – (289)
Caledon: Bolton – (289)
Caledon: Caledon – (226)
Caledon: Caledon East – (289)
Caledon: Palgrave – (289)
Caledon: Victoria – (289)
Cambridge: Galt – (226)
Cambridge: Hespeler – (226)
Cambridge: Preston – (226)
Carleton Place – (613)
Casselman – (343)
Central Elgin: Belmont – (548)
Central Elgin: Port Stanley – (548)
Central Elgin: Sparta – (548)
Central Frontenac: Arden – (343)
Central Huron: Clinton – (226)
Centre Hastings: Madoc – (613)
Centre Wellington: Elora – (226)
Centre Wellington: Fergus – (226)
Champlain: Vankleek Hill – (343)
Chatham-Kent: Chatham – (226)
Chatham-Kent: Wheatley – (548)
Chatsworth – (548)
Chippewas Of The Thames: Melbourne – (548)
Clarence-Rockland: Clarence Creek – (343)
Clarence-Rockland: Rockland – (343)
Clarington: Hampton – (365)
Clarington: Newcastle – (289)
Clarington: Newtonville – (365)
Clarington: Orono – (365)
Clearview: Creemore – (249)
Clearview: Stayner – (249)
Collingwood – (705)
Cornwall – (343)
Curve Lake First Nation: Buckhorn – (249)
Douro-Dummer: Lakefield – (249)
Drummond/North Elmsley: Perth – (753)
Dutton/Dunwich: Dutton – (548)
East Garafraxa: Orangeville – (226)
East Gwillimbury: Mount Albert – (365)
East Gwillimbury: Queensville – (289)
East Zorra-Tavistock: Tavistock – (548)
Edwardsburgh-Cardinal: Cardinal – (613)
Edwardsburgh-Cardinal: Spencerville – (613)
Elizabethtown-Kitley: Toledo – (753)
Elliot Lake – (249)
Erin: Erin – (226)
Erin: Hillsburgh – (226)
Espanola – (705)
Essa: Borden-Angus – (249)
Essex: Essex – (548)
Essex: Harrow – (548)
Essex: McGregor – (548)
Fort Erie: Fort Erie – (289)
French River: Noelville – (249)
Front Of Yonge: Mallorytown – (613)
Gananoque – (613)
Garden River First Nation: Echo Bay – (249)
Georgian Bay: Honey Harbour – (705)
Georgian Bay: Mactier – (249)
Georgian Bluffs: Owen Sound – (226)
Georgina: Keswick – (289)
Georgina: Pefferlaw – (249)
Georgina: Sutton – (289)
Georgina: Udora – (249)
Goderich – (548)
Grand Valley – (548)
Gravenhurst: Gravenhurst – (705)
Gravenhurst: Severn Bridge – (249)
Grey Highlands: Feversham – (548)
Grey Highlands: Flesherton – (548)
Grey Highlands: Markdale – (548)
Grimsby – (365)
Guelph – (226)
Guelph/Eramosa: Rockwood – (226)
Haldimand County: Caledonia – (365)
Haldimand County: Delhi – (548)
Haldimand County: Hagersville – (365)
Haldimand County: Jarvis – (548)
Halton Hills: Acton – (226)
Halton Hills: Georgetown – (289)
Hamilton: Ancaster – (289)
Hamilton: Binbrook – (365)
Hamilton: Dundas – (289)
Hamilton: Freelton – (289)
Hamilton: Hamilton – (289)
Hamilton: Mount Hope – (289)
Hamilton: Stoney Creek – (289)
Hamilton: Waterdown – (289)
Hamilton: Winona – (365)
Hanover – (548)
Hastings Highlands: Maynooth – (343)
Havelock-Belmont-Methuen: Havelock – (249)
Havelock-Belmont-Methuen: Nepthon – (249)
Highlands East: Cardiff – (343)
Huntsville: Huntsville – (705)
Huntsville: Port Sydney – (249)
Huron East: Brussels – (548)
Huron East: Seaforth – (548)
Huron Shores: Iron Bridge – (249)
Huron-Kinloss: Lucknow – (548)
Innisfil: Cookstown – (249)
Innisfil: Lefroy – (249)
Innisfil: Stroud – (705)
Johnson: Desbarats – (249)
Kawartha Lakes: Bethany – (249)
Kawartha Lakes: Bobcaygeon – (705)
Kawartha Lakes: Cameron – (249)
Kawartha Lakes: Coboconk – (705)
Kawartha Lakes: Dunsford – (249)
Kawartha Lakes: Fenelon Falls – (705)
Kawartha Lakes: Kirkfield – (249)
Kawartha Lakes: Lindsay – (705)
Kawartha Lakes: Oakwood – (249)
Kawartha Lakes: Omemee – (249)
Kawartha Lakes: Sebright – (249)
Kawartha Lakes: Woodville – (249)
King: King City – (289)
King: Nobleton – (289)
King: Schomberg – (289)
Kingston – (613)
Kingsville – (548)
Kitchener: Kitchener-Waterloo – (226)
Lake Of Bays: Baysville – (249)
Lake Of Bays: Dorset – (249)
Lake Of Bays: Dwight – (249)
Lakeshore: Belle River – (548)
Lakeshore: Comber – (548)
Lakeshore: Emeryville – (548)
Lakeshore: Pleasant Park – (548)
Lakeshore: Stoney Point – (548)
Lakeshore: Woodslee – (548)
Lanark Highlands: Lanark – (753)
Lanark Highlands: McDonalds Corners – (753)
LaSalle – (548)
Leamington – (548)
Lincoln: Beamsville – (365)
Lincoln: Vineland – (365)
London: Lambeth – (548)
London: London – (226)
Loyalist: Bath – (343)
Lucan Biddulph: Lucan – (548)
Macdonald Meredith and Aberdeen Additional: Echo Bay – (249)
Madoc – (613)
Magnetawan – (249)
Manitoulin District: Silverwater – (249)
Mapleton: Drayton – (226)
Markham: Markham – (289)
Markham: Thornhill – (289)
Markham: Unionville – (289)
Marmora and Lake: Marmora – (343)
McKellar – (249)
McMurrich/Monteith: Sprucedale – (249)
McNab/Braeside: Arnprior – (343)
Meaford – (548)
Melancthon: Shelburne – (226)
Merrickville-Wolford: Merrickville – (343)
Middlesex Centre: Ilderton – (548)
Midland – (705)
Milton: Campbellville – (289)
Milton: Milton – (289)
Minto: Harriston – (548)
Minto: Palmerston – (548)
Mississauga: Clarkson – (289)
Mississauga: Cooksville – (289)
Mississauga: Malton – (289)
Mississauga: Port Credit – (289)
Mississauga: Streetsville – (289)
Mississaugas Of The Credit First Nation: Hagersville – (365)
Mississipi Mills: Almonte – (343)
Mississippi Mills: Pakenham – (343)
Mnjikaning First Nation: Orillia – (705)
Mono: Orangeville – (226)
Montague: Smiths Falls – (343)
Morris-Turnberry: Brussels – (548)
Mulmur: Alliston – (705)
Muskoka Lakes: Bala – (249)
Muskoka Lakes: Port Carling – (249)
Muskoka Lakes: Windermere – (249)
Napanee: Napanee – (343)
New Tecumseth: Alliston – (705)
New Tecumseth: Beeton – (365)
New Tecumseth: Tottenham – (289)
Newmarket – (289)
Niagara Falls – (289)
Niagara-On-The-Lake – (289)
Norfolk County: Langton – (548)
Norfolk County: Port Dover – (548)
Norfolk County: Port Rowan – (548)
Norfolk County: Simcoe – (226)
Norfolk County: Waterford – (548)
North Bay – (705)
North Dumfries: Ayr – (226)
North Dundas: Winchester – (343)
North Frontenac: Plevna – (343)
North Grenville: Kemptville – (613)
North Huron: Blyth – (548)
North Huron: Wingham – (548)
North Kawartha: Apsley – (249)
North Middlesex: Ailsa Craig – (548)
North Middlesex: Nairn – (548)
North Middlesex: Parkhill – (548)
North Perth: Atwood – (548)
North Perth: Listowel – (226)
North Perth: Monkton – (548)
Oakville – (289)
Oneida Nation Of The Thames: Melbourne – (548)
Orangeville – (226)
Orillia – (705)
Oro-Medonte: Moonstone – (249)
Oro-Medonte: Oro – (249)
Oshawa – (289)
Otonabee-South Monaghan: Bailieboro – (249)
Ottawa: Carp – (343)
Ottawa: Constance Bay – (343)
Ottawa: Cumberland – (343)
Ottawa: Gloucester – (343)
Ottawa: Jockvale – (343)
Ottawa: Kanata-Stittsville – (613)
Ottawa: Manotick – (613)
Ottawa: North Gower – (343)
Ottawa: Orleans – (343)
Ottawa: Osgoode – (343)
Ottawa: Ottawa – (613)
Ottawa: Richmond – (343)
Owen Sound – (226)
Parry Sound – (249)
Pelee: Pelee Island – (548)
Pelham – (289)
Penetanguishene – (705)
Perry: Emsdale – (249)
Perth – (753)
Perth East: Shakespeare – (548)
Peterborough – (705)
Pickering: Ajax-Pickering – (289)
Pickering: Claremont – (365)
Pickering: South Pickering – (289)
Point Edward: Sarnia – (226)
Port Colborne – (365)
Prescott – (613)
Prince Edward County: Bloomfield – (343)
Prince Edward County: Picton – (613)
Prince Edward County: Wellington – (343)
Puslinch: Guelph – (226)
Quinte West: Frankford – (343)
Quinte West: Trenton – (613)
Ramara: Brechin – (249)
Richmond Hill: Gormley – (365)
Richmond Hill: Oak Ridges – (289)
Richmond Hill: Richmond Hill – (289)
Rideau Lakes: Delta – (613)
Rideau Lakes: Elgin – (753)
Rideau Lakes: Portland – (753)
Russell: Embrun – (343)
Russell: Russell – (343)
Sagamok Anishnawbek First Nation: Spanish – (249)
Sarnia: Sarnia – (226)
Saugeen First Nation: Southampton – (548)
Saugeen Shores: Southampton – (548)
Sault Ste Marie – (249)
Scugog: Blackstock – (365)
Scugog: Port Perry – (289)
Seguin: Otter Lake – (249)
Seguin: Rosseau – (249)
Selwyn: Bridgenorth – (249)
Selwyn: Burleigh Falls – (249)
Selwyn: Lakefield – (249)
Shelburne – (226)
Six Nations of the Grand River: Ohsweken – (226)
Smiths Falls – (343)
South Bruce Peninsula: Hepworth – (548)
South Bruce Peninsula: Sauble Beach – (548)
South Bruce Peninsula: Wiarton – (548)
South Frontenac: Sydenham – (343)
South Huron: Centralia – (548)
South Huron: Crediton – (548)
South Huron: Exeter – (226)
South Middlesex: Glencoe – (548)
Southgate: Dundalk – (548)
Southgate: Holstein – (548)
Southwest Middlesex: Melbourne – (548)
Southwest Middlesex: Wardsville – (548)
Southwold: Fingal – (548)
Southwold: Shedden – (548)
Spanish – (249)
Springwater: Elmvale – (249)
St Catharines: St Catharines-Thorold – (289)
St Joseph: St Joseph Island – (249)
St Marys – (548)
St Thomas – (548)
Stirling-Rawdon: Stirling – (343)
Stratford – (226)
Strathroy-Caradoc: Melbourne – (548)
Strathroy-Caradoc: Mount Brydges – (548)
Strathroy-Caradoc: Strathroy – (226)
Sudbury District: Ramsay – (249)
Sudbury District: Sultan – (249)
Sudbury District: Westree – (249)
Sudbury District: Whitefish Falls – (249)
Sudbury: Azilda – (705)
Sudbury: Blezard Valley – (705)
Sudbury: Capreol – (705)
Sudbury: Chelmsford – (705)
Sudbury: Coniston – (705)
Sudbury: Garson – (705)
Sudbury: Hanmer – (705)
Sudbury: Levack – (705)
Sudbury: Lively – (705)
Sudbury: Sudbury – (705)
Sudbury: Whitefish – (249)
Sundridge – (249)
Tay Valley: Maberly – (753)
Tay: Port McNicoll – (249)
Tay: Waubaushene – (249)
Tecumseh: Maidstone – (548)
Tecumseh: Tecumseh – (548)
Thames Centre: Dorchester – (548)
Thames Centre: Harrietsville – (548)
Thames Centre: Thorndale – (548)
The North Shore: Algoma Mills – (249)
Thessalon – (249)
Thorold: St Catharines-Thorold – (289)
Tillsonburg – (226)
Tiny: Bluewater Beach – (249)
Tiny: Lafontaine – (249)
Toronto – (647)
Trent Hills: Campbellford – (705)
Trent Hills: Hastings – (249)
Trent Hills: Warkworth – (249)
Trent Lakes: Buckhorn – (249)
Tudor and Cashel: Gilmour – (343)
Tweed – (343)
Uxbridge: Udora – (249)
Uxbridge: Uxbridge – (289)
Vaughan: Kleinburg – (289)
Vaughan: Maple – (289)
Vaughan: Thornhill – (289)
Vaughan: Woodbridge – (289)
Wallbridge: Britt – (249)
Wasaga Beach – (705)
Waterloo: Kitchener-Waterloo – (226)
Wawa – (249)
Welland – (289)
Wellesley: Linwood – (226)
Wellesley: St Clements – (226)
Wellesley: Wellesley – (226)
Wellington North: Arthur – (548)
Wellington North: Mount Forest – (548)
West Elgin: Rodney – (548)
West Elgin: West Lorne – (548)
West Grey: Durham – (226)
West Lincoln: West Lincoln – (365)
West Perth: Dublin – (548)
West Perth: Mitchell – (548)
Whitby: Brooklin – (289)
Whitby: Whitby – (289)
Whitchurch-Stouffville: Bethesda – (365)
Whitchurch-Stouffville: Gormley – (365)
Whitchurch-Stouffville: Stouffville – (289)
Wilmot: Baden – (226)
Wilmot: New Dundee – (226)
Wilmot: New Hamburg – (226)
Windsor – (226)
Wollaston: Coe Hill – (343)
Woodstock – (226)
Woolwich: Breslau – (226)
Woolwich: Elmira – (226)
Woolwich: St Jacobs – (226)
Quebec
Acton Vale – (579)
Ange-Gardien: Saint-Cesaire – (579)
Ascot Corner: East Angus – (873)
Baie-D'Urfe: L'Ile-Perrot – (514)
Beaconsfield: Pointe-Claire – (438,514)
Beauharnois – (579)
Beaumont: Levis – (367)
Beaupre: Sainte-Anne-de-Beaupre – (581)
Bedford – (579)
Beloeil – (579)
Blainville: Sainte-Therese – (579)
Bois-des-Filion: Sainte-Rose – (579)
Boisbriand: Sainte-Therese – (579)
Boischatel – (581)
Boucherville – (579)
Bouchette – (873)
Brigham: Cowansville – (579)
Bromont – (579)
Brossard: La Prairie – (579)
Bury – (873)
Candiac: La Prairie – (579)
Cantley: Chelsea – (873)
Carignan: Chambly – (579)
Chambly – (579)
Champlain – (873)
Chapeau – (873)
Chartierville – (873)
Chateauguay – (579)
Chelsea – (873)
Chertsey: Saint-Calixte – (579)
Cookshire-Eaton: Cookshire – (873)
Cookshire-Eaton: Sawyerville – (873)
Cote-Saint-Luc: Lachine – (438,514)
Cowansville – (579)
Danville – (873)
Delson: Saint-Constant – (579)
Deschaillons-sur-Saint-Laurent – (873)
Deux-Montagnes: Saint-Eustache – (579)
Dollard-Des Ormeaux: Roxboro – (514)
Dorval: Pointe-Claire – (438,514)
Drummondville – (873)
Dudswell: Bishopton – (873)
Dudswell: Saint-Adolphe-de-Dudswell – (873)
Dunham – (579)
Durham-Sud – (873)
East Angus – (873)
East Hereford – (873)
Eastman – (579)
Farnham – (579)
Fort-Coulonge – (873)
Fortierville – (873)
Frelighsburg – (579)
Gatineau: Aylmer – (873)
Gatineau: Buckingham – (873)
Gatineau: Gatineau – (873)
Gatineau: Hull – (819)
Gracefield – (873)
Granby – (579)
Grand-Remous – (873)
Hampstead: Lachine – (438,514)
Hemmingford – (579)
Henryville – (579)
Howick – (579)
Joliette – (579)
Kahnawake Mohawk Territory: Chateauguay – (579)
Kazabazua – (873)
Kirkland: Sainte-Genevieve – (514)
Kitigan Zibi Anishinabeg: Maniwaki – (873)
L'Ancienne-Lorette: Loretteville – (581)
L'Ange-Gardien: Buckingham – (873)
L'Avenir – (873)
L'Ile-Perrot – (514)
La Patrie – (873)
La Peche: Wakefield – (873)
La Prairie – (579)
Lac-Beauport: Notre-Dame-des-Laurentides – (581)
Lac-Brome: Knowlton – (579)
Lac-Drolet – (873)
Lac-Megantic – (873)
Lacolle – (579)
Laval: Chomedey – (579)
Laval: Laval-Est – (579)
Laval: Laval-Ouest – (579)
Laval: Pont-Viau – (579)
Laval: Saint-Vincent-de-Paul – (579)
Laval: Sainte-Rose – (579)
Lery: Chateauguay – (579)
Levis: Charny – (367)
Levis: Levis – (367)
Levis: Saint-Nicolas – (367)
Longueuil – (579)
Lorraine: Sainte-Therese – (579)
Louiseville – (873)
Low – (873)
Mandeville: Saint-Gabriel-de-Brandon – (579)
Maniwaki – (873)
Mansfield-et-Pontefract: Fort-Coulonge – (873)
Marieville – (579)
Mascouche – (579)
Maskinonge – (873)
Masonville – (579)
McMasterville: Beloeil – (579)
Mercier: Chateauguay – (579)
Mirabel: Saint-Augustin – (579)
Mirabel: Sainte-Scholastique – (579)
Mont-Royal: Montreal – (438)
Mont-Saint-Gregoire: Saint-Jean – (579)
Mont-Saint-Hilaire: Beloeil – (579)
Montebello – (873)
Montreal-Est: Montreal – (438)
Montreal-Ouest: Lachine – (438,514)
Montreal: Lachine – (438,514)
Montreal: Montreal – (438)
Montreal: Pointe-Claire – (438,514)
Montreal: Roxboro – (514)
Montreal: Sainte-Genevieve – (514)
Napierville – (579)
Notre-Dame-de-l'Ile-Perrot: L'Ile-Perrot – (514)
Notre-Dame-des-Prairies: Joliette – (579)
Oka – (579)
Orford: Eastman – (579)
Otterburn Park: Beloeil – (579)
Papineauville – (873)
Pierreville – (579)
Pincourt: L'Ile-Perrot – (514)
Pointe-Calumet: Saint-Eustache – (579)
Pointe-Claire – (438,514)
Pontiac: Luskville – (873)
Pontiac: Quyon – (873)
Quebec: Loretteville – (581)
Quebec: Notre-Dame-des-Laurentides – (581)
Quebec: Quebec – (418,581)
Richelieu: Chambly – (579)
Richmond – (873)
Rosemere: Sainte-Rose – (579)
Rougemont: Saint-Cesaire – (579)
Roxton Pond: Granby – (579)
Saguenay: Chicoutimi – (581)
Saguenay: Jonquiere – (581)
Saguenay: La Baie – (581)
Saint-Alphonse-de-Granby: Granby – (579)
Saint-Alphonse-Rodriguez – (579)
Saint-Ambroise-de-Kildare: Joliette – (579)
Saint-Barthelemy – (579)
Saint-Blaise-sur-Richelieu: Saint-Blaise – (579)
Saint-Bruno-de-Montarville: Saint-Bruno – (579)
Saint-Calixte – (579)
Saint-Cesaire – (579)
Saint-Chrysostome – (579)
Saint-Colomban: Sainte-Scholastique – (579)
Saint-Constant – (579)
Saint-Damase – (579)
Saint-Denis-sur-Richelieu – (579)
Saint-Dominique: Saint-Hyacinthe – (579)
Saint-Eustache – (579)
Saint-Felix-de-Kingsey – (873)
Saint-Felix-de-Valois – (579)
Saint-Ferreol-les-Neiges: Saint-Ferreol – (581)
Saint-Gabriel-de-Brandon – (579)
Saint-Gabriel-de-Valcartier: Valcartier – (581)
Saint-Georges-de-Clarenceville – (579)
Saint-Germain-de-Grantham – (873)
Saint-Guillaume – (873)
Saint-Hippolyte – (579)
Saint-Hyacinthe – (579)
Saint-Jacques – (579)
Saint-Jean-Baptiste: Beloeil – (579)
Saint-Jean-de-L'Ile-d'Orleans – (581)
Saint-Jean-de-Matha – (579)
Saint-Jean-sur-Richelieu: Saint-Jean – (579)
Saint-Jerome – (579)
Saint-Joseph-du-Lac: Saint-Eustache – (579)
Saint-Lambert – (579)
Saint-Lin-Laurentides: St-Lin – (579)
Saint-Malo – (873)
Saint-Marc-sur-Richelieu: Saint-Marc – (579)
Saint-Mathias-sur-Richelieu: Chambly – (579)
Saint-Maurice: Trois-Rivieres – (873)
Saint-Michel-des-Saints – (579)
Saint-Paul-d'Abbotsford – (579)
Saint-Pie – (579)
Saint-Pie-de-Guire – (579)
Saint-Pierre-les-Becquets – (873)
Saint-Remi – (579)
Saint-Sebastien-de-Frontenac – (873)
Saint-Tite-des-Caps – (581)
Saint-Zenon – (579)
Saint-Zephirin-de-Courval – (579)
Sainte-Anne-de-Beaupre – (581)
Sainte-Anne-de-Bellevue: L'Ile-Perrot – (514)
Sainte-Anne-de-Sabrevois: Henryville – (579)
Sainte-Anne-de-Sorel: Sorel – (579)
Sainte-Brigitte-de-Laval – (581)
Sainte-Catherine-de-la-Jacques-Cartier: Sainte-Catherine – (581)
Sainte-Cecile-de-Milton: Granby – (579)
Sainte-Julienne – (579)
Sainte-Madeleine – (579)
Sainte-Marie-Madeleine: Sainte-Madeleine – (579)
Sainte-Marthe-sur-le-Lac: Saint-Eustache – (579)
Sainte-Martine – (579)
Sainte-Melanie: Saint-Felix-de-Valois – (579)
Sainte-Monique – (873)
Sainte-Petronille – (581)
Sainte-Sophie-de-Levrard – (873)
Sainte-Sophie: Saint-Jerome – (579)
Sainte-Therese – (579)
Scotstown – (873)
Shannon: Valcartier – (581)
Shefford: Waterloo – (579)
Sherbrooke: Bromptonville – (873)
Sherbrooke: Deauville – (873)
Sherbrooke: Sherbrooke – (873)
Sorel-Tracy: Sorel – (579)
Stoke – (873)
Stoneham-et-Tewkesbury: Stoneham – (581)
Sutton – (579)
Terrebonne – (579)
Thurso – (873)
Trois-Rivieres – (873)
Val-des-Monts: Perkins – (873)
Val-des-Monts: Saint-Pierre-de-Wakefield – (873)
Val-des-Sources: Asbestos – (873)
Varennes – (579)
Waterloo – (579)
Weedon – (873)
Wendake: Loretteville – (581)
Westmount: Montreal – (438)
Wickham – (873)
Windsor – (873)
Wotton – (873)
Yamachiche – (873)
Yamaska – (579)
Saskatchewan
Balgonie – (639)
Biggar – (639)
Corman Park: Saskatoon – (306)
Dalmeny – (639)
Edenwold: Balgonie – (639)
Fort Qu'Appelle – (639)
Indian Head – (639)
Langham – (639)
Lumsden – (639)
Martensville: Saskatoon – (306)
Moosomin – (639)
Outlook – (639)
Pilot Butte: Balgonie – (639)
Regina – (306)
Regina Beach – (639)
Saskatoon – (306)
Warman: Saskatoon – (306)
Watrous – (639)
White City: Balgonie – (639)