DECT Phones
Grandstream's DECT system allows for up to 5 handsets to be wirelessly connected to the base station, with a range of up to 300 meters outdoors and 50 meters indoors. A DECT system is similar to a traditional cordless home phone setup.
(Arrives auto-configured)
Specs & Features
HD Audio
RJ45 Ethernet Connection
PoE capability (Power Over Ethernet)
Provides caller ID to connected devices
Specs & Features
Wirelessly connect to DP750 base station
HD Audio
3.5mm headset jack
Multi-language support
*A DP750 base station is required for the DP720 handsets to function
Configuration Details
There are 2 setup options when using a DECT phone system with Fongo Works.
All Handsets Ring Together
Your base station will be configured for one of your extensions, then all your handsets will be configured for that same extension.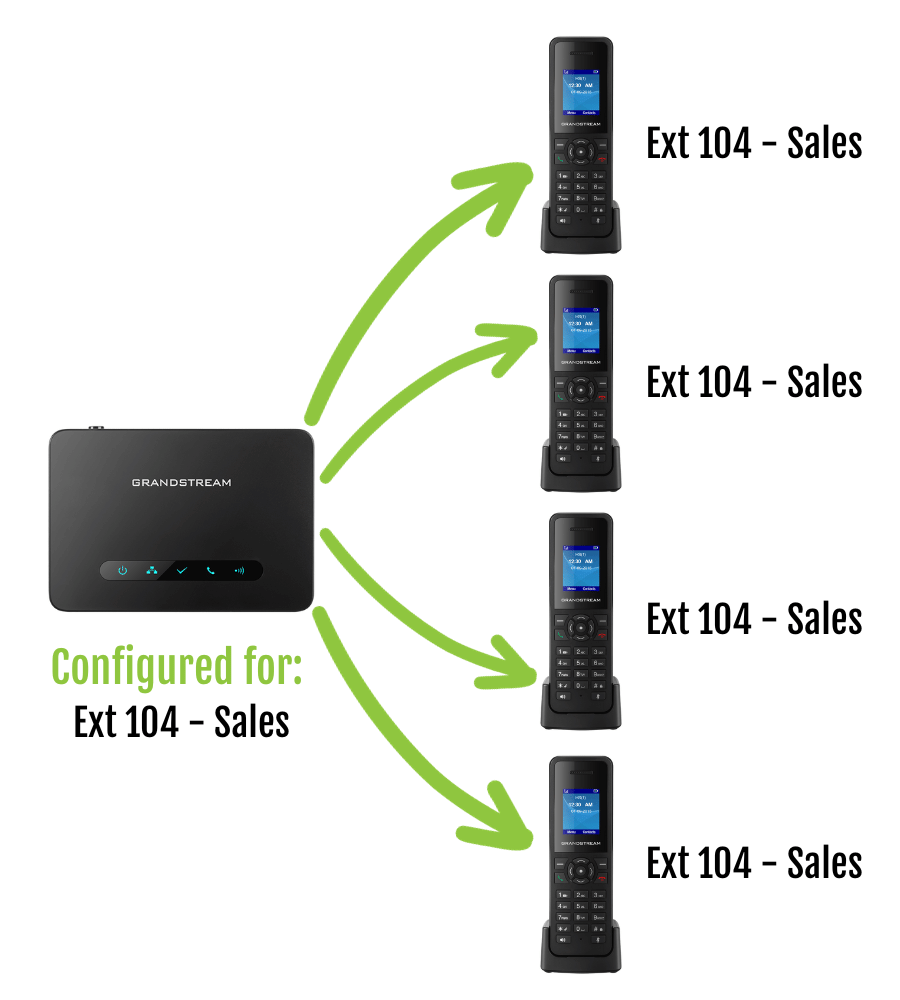 All handsets will ring when ext 104 is called.
Each Handset Rings Separately
Your base station will be configured for multiple extensions, then each handset will be configured for its own extension.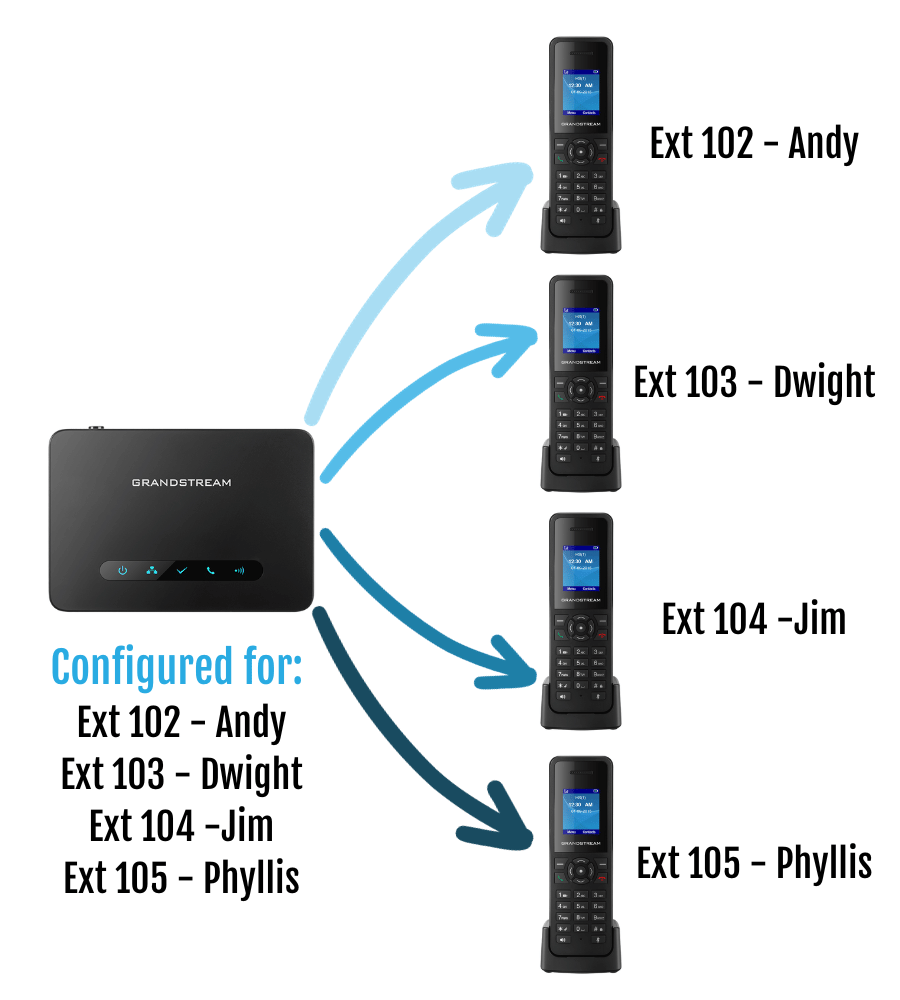 Each handset will ring when its respective extension is called.
Pricing Details
$5 / month
Each member/extension the DP750 is configured for adds $5 to your monthly bill.
The DP720 handsets do not have a monthly fee.
Using the Configuration Examples above:
Example A – $5 monthly | Example B – $20 monthly
*We contact you to confirm setup and shipping details