Coverage
Unlimited Calling Across Canada
Make unlimited calls to any phone number within Canada's 10 provinces. You can also make unlimited calls to United States cities that border Canada, such as Buffalo. Unlimited calling within Canada's 10 provinces is standard on all Fongo services including Fongo Mobile, Fongo World Edition, Fongo Home Phone and Fongo Works (Excludes Territories – check rates for the Territories).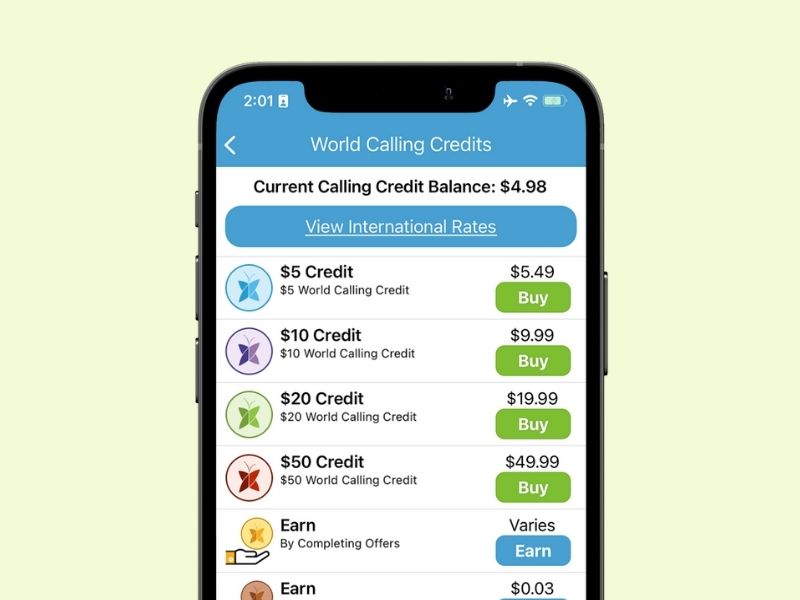 Low International Calling Rates
Making outgoing calls to anywhere outside of Canada and American border cities will require international calling credits on your account. Fongo offers low international calling rates with 2¢ per minute to the U.S., China, the UK and more with Fongo World Credits! Purchase the Fongo Plus add-on to unlock lower international rates (learn more).
Pricing
Fongo Mobile
$5.49 – $5 Credit
$9.99 – $10 Credit
$19.99 – $20 Credit
$49.99 – $50 Credit
How To Purchase
Tap the shopping cart
Select World Credits
Choose World Credit amount
Enter online store
Choose World Credit amount
Tap the shopping cart
Select World Credits
Tap Earn
Follow instructions