Free Local Phone Number
Over 600 exchanges available across Canada
Coast-to-coast, we've got you covered with a new Canadian phone number.
When you sign up for Fongo Works, you will be able to choose your business's phone number from any of the locations listed on this page.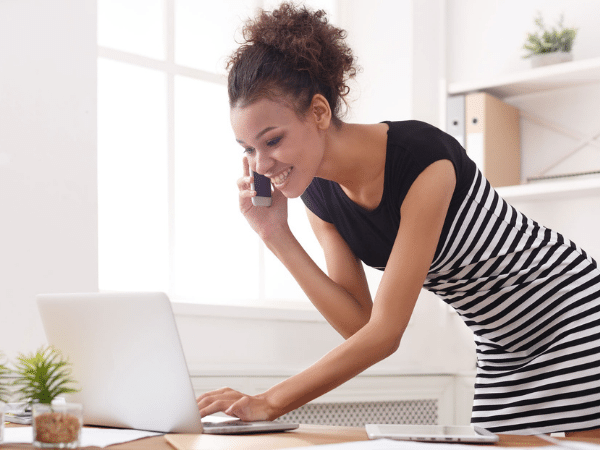 The list below shows every location where you can choose a FREE local phone number for your Fongo Works business. Regardless of which location you choose a phone number from, you will be able to make unlimited calls across Canada and receive unlimited calls from anywhere in the world, for free.
Choosing a phone number local to your business location allows your customers to call you without them being charged for long-distance.
If you don't see your exact location when choosing a phone number, choose the next closest location to you.
This map shows the coverage area for Fongo Home Phone, the Mobile app and other Fongo Products.
You can filter the pins to show different things:
Blue Area: Areas that Fongo Customers can call for free
Purple Pins: Exchanges where numbers can be transferred or ported to the Fongo Network
Green Pins: Exchanges where new users can select a new local Fongo Number for Fongo Mobile and Fongo Home Phone
Lime Green Pins: A subset of exchanges where we also offer new local Fongo Numbers for Fongo Works
Let us know which numbers you would like to see in the future here!
Alberta
Airdrie – (825)
Banff – (587,825)
Calgary – (587)
Canmore – (825)
Carstairs – (825)
Chestermere: Strathmore – (825)
Cochrane – (825)
Crossfield – (825)
Edmonton – (587)
High River – (825)
Lake Louise – (587)
Okotoks – (825)
Rocky View County: Langdon – (825)
Strathmore – (825)
British Columbia
Anmore: Port Moody – (672)
Bowen Island – (672)
Burnaby: New Westminster – (778)
Central Saanich: Saanich – (672)
Colwood: Victoria – (778)
Coquitlam: Port Coquitlam – (672)
Cowichan Valley: Cobble Hill – (236)
Delta: Ladner – (672)
Esquimalt: Victoria – (778)
Fraser Canyon: Boston Bar – (672)
Fulford Harbour – (672)
Ganges – (672)
Gold River – (236)
Highlands: Saanich – (672)
Holberg – (672)
Jordan River – (672)
Langford: Victoria – (778)
Langley City: Langley – (672)
Langley Township: Aldergrove – (672)
Langley Township: Fort Langley – (672)
Maple Ridge: Haney – (672)
Maple Ridge: Whonnock – (672)
Metchosin: Victoria – (778)
New Westminster – (778)
North Saanich: Saanich – (672)
North Vancouver – (778)
Oak Bay: Victoria – (778)
Ocean Falls – (672)
Pender Island – (236)
Pitt Meadows – (672)
Port Alice – (236)
Port Coquitlam – (672)
Port Hardy – (236)
Port Moody – (672)
Port Renfrew – (672)
Richmond – (778)
Saanich: Victoria – (778)
Sidney: Saanich – (672)
Songhees First Nation: Victoria – (778)
Sooke – (672)
Southern Gulf Islands: Gulf Islands – (672)
Squamish-Lillooet: Britannia Beach – (672)
Squamish-Lillooet: Squamish – (672)
Strathcona: Cortes Island – (236)
Surrey: Cloverdale – (672)
Surrey: Newton – (672)
Surrey: Whalley – (672)
Tahsis – (672)
Vancouver – (778)
Victoria – (778)
View Royal: Victoria – (778)
West Vancouver – (778)
White Rock – (672)
Winter Harbour – (672)
Xwemelch'stn: West Vancouver – (778)
Manitoba
Alonsa: Amaranth – (431)
Cartier: Elie – (431)
East St Paul: Oakbank – (204)
East St Paul: Winnipeg – (204,431)
Grey: Elm Creek – (431)
Long Plain First Nation: Edwin – (431)
Lorne: Notre Dame de Lourdes – (431)
Lorne: Swan Lake – (431)
Louise: Crystal City – (431)
Louise: Pilot Mound – (431)
Macdonald: Sanford – (431)
Norfolk Treherne: Treherne – (431)
North Norfolk: Austin – (431)
North Norfolk: MacGregor – (431)
Portage La Prairie – (431)
Portage La Prairie Rural Municipality: Edwin – (431)
Portage La Prairie Rural Municipality: Macdonald – (431)
Portage La Prairie Rural Municipality: Oakville – (431)
Portage La Prairie Rural Municipality: Poplar Point – (431)
Portage La Prairie Rural Municipality: Southport – (431)
Sandy Bay First Nation: Amaranth – (431)
Springfield: Anola – (431)
Springfield: Dugald – (431)
Springfield: Hazelridge – (431)
Springfield: Oakbank – (204)
Stonewall – (431)
Thompson Rural Municipality: Miami – (431)
Victoria: Holland – (431)
West St Paul: Winnipeg – (204,431)
WestLake-Gladstone: Gladstone – (431)
Westlake-Gladstone: Langruth – (431)
Winnipeg – (204,431)
Nova Scotia
Amherst – (782)
Bridgewater – (782)
Chester District: Blandford – (782)
Chester District: Chester – (782)
Chester District: Hubbards – (782)
Chester District: New Ross – (782)
Colchester County: Bass River – (782)
Colchester County: Brookfield – (782)
Colchester County: Debert – (782)
Colchester County: Great Village – (782)
Colchester County: Upper Stewiacke – (782)
Cumberland County: Advocate – (782)
Cumberland County: Collingwood – (782)
Cumberland County: Maccan – (782)
Cumberland County: Parrsboro – (782)
Cumberland County: Port Greville – (782)
Cumberland County: Southampton – (782)
Cumberland County: Springhill – (782)
Cumberland County: Wallace – (782)
Cumberland County: Wentworth – (782)
East Hants: Clarksville – (782)
East Hants: Elmsdale – (782)
East Hants: Kennetcook – (782)
East Hants: Maitland – (782)
East Hants: Mount Uniacke – (782)
East Hants: Noel – (782)
East Hants: Shubenacadie – (782)
East Hants: Walton – (782)
Halifax: Chezzetcook – (782)
Halifax: Ecum Secum – (782)
Halifax: Elmsdale – (782)
Halifax: French Village – (782)
Halifax: Halifax – (902)
Halifax: Hubbards – (782)
Halifax: Ketch Harbour – (782)
Halifax: Lake Charlotte – (782)
Halifax: Musquodoboit – (782)
Halifax: Musquodoboit Harbour – (782)
Halifax: Port Dufferin – (782)
Halifax: Prospect Road – (782)
Halifax: Sackville – (782)
Halifax: Sheet Harbour – (782)
Halifax: St Margarets – (782)
Halifax: Tangier – (782)
Halifax: Upper Musquodoboit – (782)
Kentville – (782)
Lunenburg – (782)
Lunenburg District: Chelsea – (782)
Lunenburg District: LaHave – (782)
Lunenburg District: New Germany – (782)
Lunenburg District: Riverport – (782)
Mahone Bay – (782)
Millbrook First Nation: Truro – (782)
Oxford – (782)
Pugwash – (782)
Queens County: Caledonia – (782)
Queens County: Liverpool – (782)
Queens County: Mill Village – (782)
Queens County: Port Mouton – (782)
River Hebert – (782)
Sipekne'katik First Nation: Shubenacadie – (782)
Springfield – (782)
St Mary's District: Ecum Secum – (782)
Stewiacke – (782)
Truro – (782)
West Hants: Brooklyn – (782)
West Hants: Cheverie – (782)
West Hants: Hantsport – (782)
West Hants: Windsor – (782)
Wolfville – (782)
Ontario
Adelaide Metcalfe: Kerwood – (548)
Adjala-Tosorontio: Alliston – (705)
Ajax: Ajax-Pickering – (289)
Alfred and Plantagenet: Alfred – (343)
Alfred and Plantagenet: Plantagenet – (343)
Algoma District: Batchawana Bay – (249)
Algoma District: Chub Lake – (249)
Algoma District: Goulais – (249)
Algoma District: Missanabie – (249)
Algoma District: Oba – (249)
Algoma District: Ophir – (249)
Algoma District: Searchmont – (249)
Algonquin Highlands: Dorset – (249)
Amaranth: Orangeville – (226)
Amherstburg – (548)
Archipelago: Pointe Au Baril – (249)
Arnprior – (343)
Arran-Elderslie: Chesley – (548)
Arran-Elderslie: Tara – (548)
Ashfield-Colborne-Wawanosh: Auburn – (548)
Asphodel-Norwood: Norwood – (249)
Athens – (613)
Augusta: Maitland – (613)
Augusta: North Augusta – (613)
Aurora – (289)
Bancroft – (613)
Barrie – (705)
Beausoleil: Christian Island – (249)
Beckwith: Carleton Place – (613)
Belleville: Belleville – (613)
Blandford-Blenheim: Plattsville – (226)
Blind River – (249)
Blue Mountains: Thornbury – (548)
Bluewater: Hensall – (548)
Bowmanville – (289)
Bracebridge – (249)
Bradford West Gwillimbury: Bradford – (289)
Brampton: Brampton – (289)
Brampton: Castlemore – (365)
Brampton: Snelgrove – (365)
Brant County: Paris – (226)
Brantford – (226)
Brighton – (613)
Brock: Beaverton – (705)
Brock: Cannington – (705)
Brock: Sunderland – (705)
Brockton: Cargill – (548)
Brockton: Walkerton – (226)
Brockville – (613)
Bruce Mines – (249)
Burk's Falls – (249)
Burlington – (289)
Caledon: Bolton – (289)
Caledon: Caledon – (226)
Caledon: Caledon East – (289)
Caledon: Palgrave – (289)
Caledon: Victoria – (289)
Cambridge: Galt – (226)
Cambridge: Hespeler – (226)
Cambridge: Preston – (226)
Carleton Place – (613)
Casselman – (343)
Central Elgin: Belmont – (548)
Central Elgin: Port Stanley – (548)
Central Elgin: Sparta – (548)
Central Huron: Clinton – (226)
Centre Hastings: Madoc – (613)
Centre Wellington: Elora – (226)
Centre Wellington: Fergus – (226)
Champlain: Vankleek Hill – (343)
Chatham-Kent: Chatham – (226)
Chatham-Kent: Wheatley – (548)
Chatsworth – (548)
Chippewas Of The Thames: Melbourne – (548)
Clarence-Rockland: Clarence Creek – (343)
Clarence-Rockland: Rockland – (343)
Clarington: Hampton – (365)
Clarington: Newcastle – (289)
Clarington: Newtonville – (365)
Clarington: Orono – (365)
Clearview: Creemore – (249)
Clearview: Stayner – (249)
Collingwood – (705)
Cornwall – (343)
Curve Lake First Nation: Buckhorn – (249)
Douro-Dummer: Lakefield – (249)
Drummond/North Elmsley: Perth – (753)
Dutton/Dunwich: Dutton – (548)
East Garafraxa: Orangeville – (226)
East Gwillimbury: Mount Albert – (365)
East Gwillimbury: Queensville – (289)
East Zorra-Tavistock: Tavistock – (548)
Edwardsburgh-Cardinal: Cardinal – (613)
Edwardsburgh-Cardinal: Spencerville – (613)
Elizabethtown-Kitley: Toledo – (753)
Elliot Lake – (249)
Erin: Erin – (226)
Erin: Hillsburgh – (226)
Espanola – (705)
Essa: Borden-Angus – (249)
Essex: Essex – (548)
Essex: Harrow – (548)
Essex: McGregor – (548)
Fort Erie: Fort Erie – (289)
French River: Noelville – (249)
Front Of Yonge: Mallorytown – (613)
Gananoque – (613)
Garden River First Nation: Echo Bay – (249)
Georgian Bay: Honey Harbour – (705)
Georgian Bay: Mactier – (249)
Georgian Bluffs: Owen Sound – (226)
Georgina: Keswick – (289)
Georgina: Pefferlaw – (249)
Georgina: Sutton – (289)
Georgina: Udora – (249)
Goderich – (548)
Grand Valley – (548)
Gravenhurst: Gravenhurst – (705)
Gravenhurst: Severn Bridge – (249)
Grey Highlands: Feversham – (548)
Grey Highlands: Flesherton – (548)
Grey Highlands: Markdale – (548)
Grimsby – (365)
Guelph – (226)
Guelph/Eramosa: Rockwood – (226)
Haldimand County: Caledonia – (365)
Haldimand County: Delhi – (548)
Haldimand County: Hagersville – (365)
Haldimand County: Jarvis – (548)
Halton Hills: Acton – (226)
Halton Hills: Georgetown – (289)
Hamilton: Ancaster – (289)
Hamilton: Binbrook – (365)
Hamilton: Dundas – (289)
Hamilton: Freelton – (289)
Hamilton: Hamilton – (289)
Hamilton: Mount Hope – (289)
Hamilton: Stoney Creek – (289)
Hamilton: Waterdown – (289)
Hamilton: Winona – (365)
Hanover – (548)
Havelock-Belmont-Methuen: Havelock – (249)
Havelock-Belmont-Methuen: Nepthon – (249)
Huntsville: Huntsville – (705)
Huntsville: Port Sydney – (249)
Huron East: Brussels – (548)
Huron East: Seaforth – (548)
Huron Shores: Iron Bridge – (249)
Huron-Kinloss: Lucknow – (548)
Innisfil: Cookstown – (249)
Innisfil: Lefroy – (249)
Innisfil: Stroud – (705)
Johnson: Desbarats – (249)
Kawartha Lakes: Bethany – (249)
Kawartha Lakes: Bobcaygeon – (705)
Kawartha Lakes: Coboconk – (705)
Kawartha Lakes: Fenelon Falls – (705)
Kawartha Lakes: Lindsay – (705)
Kawartha Lakes: Omemee – (249)
Kawartha Lakes: Sebright – (249)
King: King City – (289)
King: Nobleton – (289)
King: Schomberg – (289)
Kingston – (613)
Kingsville – (548)
Kitchener: Kitchener-Waterloo – (226)
Lake Of Bays: Dorset – (249)
Lakeshore: Belle River – (548)
Lakeshore: Comber – (548)
Lakeshore: Emeryville – (548)
Lakeshore: Pleasant Park – (548)
Lakeshore: Stoney Point – (548)
Lakeshore: Woodslee – (548)
Lanark Highlands: Lanark – (753)
Lanark Highlands: McDonalds Corners – (753)
LaSalle – (548)
Leamington – (548)
Lincoln: Beamsville – (365)
Lincoln: Vineland – (365)
London: Lambeth – (548)
London: London – (226)
Loyalist: Bath – (343)
Lucan Biddulph: Lucan – (548)
Macdonald Meredith and Aberdeen Additional: Echo Bay – (249)
Madoc – (613)
Manitoulin District: Silverwater – (249)
Mapleton: Drayton – (226)
Markham: Markham – (289)
Markham: Thornhill – (289)
Markham: Unionville – (289)
Marmora and Lake: Marmora – (343)
McKellar – (249)
McNab/Braeside: Arnprior – (343)
Meaford – (548)
Melancthon: Shelburne – (226)
Merrickville-Wolford: Merrickville – (343)
Middlesex Centre: Ilderton – (548)
Midland – (705)
Milton: Campbellville – (289)
Milton: Milton – (289)
Minto: Harriston – (548)
Minto: Palmerston – (548)
Mississauga: Clarkson – (289)
Mississauga: Cooksville – (289)
Mississauga: Malton – (289)
Mississauga: Port Credit – (289)
Mississauga: Streetsville – (289)
Mississaugas Of The Credit First Nation: Hagersville – (365)
Mississipi Mills: Almonte – (343)
Mississippi Mills: Pakenham – (343)
Mnjikaning First Nation: Orillia – (705)
Mono: Orangeville – (226)
Montague: Smiths Falls – (343)
Morris-Turnberry: Brussels – (548)
Mulmur: Alliston – (705)
Muskoka Lakes: Bala – (249)
Muskoka Lakes: Port Carling – (249)
Muskoka Lakes: Windermere – (249)
Napanee: Napanee – (343)
New Tecumseth: Alliston – (705)
New Tecumseth: Beeton – (365)
New Tecumseth: Tottenham – (289)
Newmarket – (289)
Niagara Falls – (289)
Niagara-On-The-Lake – (289)
Norfolk County: Langton – (548)
Norfolk County: Port Dover – (548)
Norfolk County: Port Rowan – (548)
Norfolk County: Simcoe – (226)
Norfolk County: Waterford – (548)
North Bay – (705)
North Dumfries: Ayr – (226)
North Dundas: Winchester – (343)
North Frontenac: Plevna – (343)
North Grenville: Kemptville – (613)
North Huron: Blyth – (548)
North Huron: Wingham – (548)
North Kawartha: Apsley – (249)
North Middlesex: Ailsa Craig – (548)
North Middlesex: Nairn – (548)
North Middlesex: Parkhill – (548)
North Perth: Atwood – (548)
North Perth: Listowel – (226)
North Perth: Monkton – (548)
Oakville – (289)
Oneida Nation Of The Thames: Melbourne – (548)
Orangeville – (226)
Orillia – (705)
Oro-Medonte: Moonstone – (249)
Oro-Medonte: Oro – (249)
Oshawa – (289)
Otonabee-South Monaghan: Bailieboro – (249)
Ottawa: Carp – (343)
Ottawa: Constance Bay – (343)
Ottawa: Cumberland – (343)
Ottawa: Gloucester – (343)
Ottawa: Jockvale – (343)
Ottawa: Kanata-Stittsville – (613)
Ottawa: Manotick – (613)
Ottawa: North Gower – (343)
Ottawa: Orleans – (343)
Ottawa: Osgoode – (343)
Ottawa: Ottawa – (613)
Ottawa: Richmond – (343)
Owen Sound – (226)
Parry Sound – (249)
Pelee: Pelee Island – (548)
Pelham – (289)
Penetanguishene – (705)
Perth – (753)
Perth East: Shakespeare – (548)
Peterborough – (705)
Pickering: Ajax-Pickering – (289)
Pickering: Claremont – (365)
Pickering: South Pickering – (289)
Point Edward: Sarnia – (226)
Port Colborne – (365)
Prescott – (613)
Prince Edward County: Picton – (613)
Puslinch: Guelph – (226)
Quinte West: Frankford – (343)
Quinte West: Trenton – (613)
Ramara: Brechin – (249)
Richmond Hill: Gormley – (365)
Richmond Hill: Oak Ridges – (289)
Richmond Hill: Richmond Hill – (289)
Rideau Lakes: Delta – (613)
Rideau Lakes: Elgin – (753)
Rideau Lakes: Portland – (753)
Russell: Embrun – (343)
Russell: Russell – (343)
Sagamok Anishnawbek First Nation: Spanish – (249)
Sarnia: Sarnia – (226)
Saugeen First Nation: Southampton – (548)
Saugeen Shores: Southampton – (548)
Sault Ste Marie – (249)
Scugog: Blackstock – (365)
Scugog: Port Perry – (289)
Seguin: Rosseau – (249)
Selwyn: Bridgenorth – (249)
Selwyn: Burleigh Falls – (249)
Selwyn: Lakefield – (249)
Shelburne – (226)
Six Nations of the Grand River: Ohsweken – (226)
Smiths Falls – (343)
South Bruce Peninsula: Hepworth – (548)
South Bruce Peninsula: Sauble Beach – (548)
South Bruce Peninsula: Wiarton – (548)
South Frontenac: Sydenham – (343)
South Huron: Centralia – (548)
South Huron: Crediton – (548)
South Huron: Exeter – (226)
South Middlesex: Glencoe – (548)
Southgate: Dundalk – (548)
Southgate: Holstein – (548)
Southwest Middlesex: Melbourne – (548)
Southwest Middlesex: Wardsville – (548)
Southwold: Fingal – (548)
Southwold: Shedden – (548)
Spanish – (249)
Springwater: Elmvale – (249)
St Catharines: St Catharines-Thorold – (289)
St Joseph: St Joseph Island – (249)
St Marys – (548)
St Thomas – (548)
Stirling-Rawdon: Stirling – (343)
Stratford – (226)
Strathroy-Caradoc: Melbourne – (548)
Strathroy-Caradoc: Mount Brydges – (548)
Strathroy-Caradoc: Strathroy – (226)
Sudbury District: Ramsay – (249)
Sudbury District: Sultan – (249)
Sudbury District: Westree – (249)
Sudbury District: Whitefish Falls – (249)
Sudbury: Azilda – (705)
Sudbury: Blezard Valley – (705)
Sudbury: Capreol – (705)
Sudbury: Chelmsford – (705)
Sudbury: Coniston – (705)
Sudbury: Garson – (705)
Sudbury: Hanmer – (705)
Sudbury: Levack – (705)
Sudbury: Lively – (705)
Sudbury: Sudbury – (705)
Sudbury: Whitefish – (249)
Sundridge – (249)
Tay Valley: Maberly – (753)
Tay: Port McNicoll – (249)
Tay: Waubaushene – (249)
Tecumseh: Maidstone – (548)
Tecumseh: Tecumseh – (548)
Thames Centre: Dorchester – (548)
Thames Centre: Harrietsville – (548)
Thames Centre: Thorndale – (548)
The North Shore: Algoma Mills – (249)
Thessalon – (249)
Thorold: St Catharines-Thorold – (289)
Tillsonburg – (226)
Tiny: Bluewater Beach – (249)
Tiny: Lafontaine – (249)
Toronto – (647)
Trent Hills: Campbellford – (705)
Trent Hills: Hastings – (249)
Trent Hills: Warkworth – (249)
Trent Lakes: Buckhorn – (249)
Tweed – (343)
Uxbridge: Udora – (249)
Uxbridge: Uxbridge – (289)
Vaughan: Kleinburg – (289)
Vaughan: Maple – (289)
Vaughan: Thornhill – (289)
Vaughan: Woodbridge – (289)
Wasaga Beach – (705)
Waterloo: Kitchener-Waterloo – (226)
Wawa – (249)
Welland – (289)
Wellesley: Linwood – (226)
Wellesley: St Clements – (226)
Wellesley: Wellesley – (226)
Wellington North: Arthur – (548)
Wellington North: Mount Forest – (548)
West Elgin: Rodney – (548)
West Elgin: West Lorne – (548)
West Grey: Durham – (226)
West Lincoln: West Lincoln – (365)
West Perth: Dublin – (548)
West Perth: Mitchell – (548)
Whitby: Brooklin – (289)
Whitby: Whitby – (289)
Whitchurch-Stouffville: Bethesda – (365)
Whitchurch-Stouffville: Gormley – (365)
Whitchurch-Stouffville: Stouffville – (289)
Wilmot: Baden – (226)
Wilmot: New Dundee – (226)
Wilmot: New Hamburg – (226)
Windsor – (226)
Woodstock – (226)
Woolwich: Breslau – (226)
Woolwich: Elmira – (226)
Woolwich: St Jacobs – (226)
Quebec
Acton Vale – (579)
Ange-Gardien: Saint-Cesaire – (579)
Ascot Corner: East Angus – (873)
Baie-D'Urfe: L'Ile-Perrot – (514)
Beaconsfield: Pointe-Claire – (438,514)
Beauharnois – (579)
Beaumont: Levis – (367)
Beaupre: Sainte-Anne-de-Beaupre – (581)
Bedford – (579)
Beloeil – (579)
Blainville: Sainte-Therese – (579)
Bois-des-Filion: Sainte-Rose – (579)
Boisbriand: Sainte-Therese – (579)
Boischatel – (581)
Boucherville – (579)
Bouchette – (873)
Brigham: Cowansville – (579)
Bromont – (579)
Brossard: La Prairie – (579)
Bury – (873)
Candiac: La Prairie – (579)
Cantley: Chelsea – (873)
Carignan: Chambly – (579)
Chambly – (579)
Champlain – (873)
Chapeau – (873)
Chartierville – (873)
Chateauguay – (579)
Chelsea – (873)
Chertsey: Saint-Calixte – (579)
Cookshire-Eaton: Cookshire – (873)
Cookshire-Eaton: Sawyerville – (873)
Cote-Saint-Luc: Lachine – (438,514)
Cowansville – (579)
Danville – (873)
Delson: Saint-Constant – (579)
Deschaillons-sur-Saint-Laurent – (873)
Deux-Montagnes: Saint-Eustache – (579)
Dollard-Des Ormeaux: Roxboro – (514)
Dorval: Pointe-Claire – (438,514)
Drummondville – (873)
Dudswell: Bishopton – (873)
Dudswell: Saint-Adolphe-de-Dudswell – (873)
Dunham – (579)
Durham-Sud – (873)
East Angus – (873)
East Hereford – (873)
Eastman – (579)
Farnham – (579)
Fort-Coulonge – (873)
Fortierville – (873)
Frelighsburg – (579)
Gatineau: Aylmer – (873)
Gatineau: Buckingham – (873)
Gatineau: Gatineau – (873)
Gatineau: Hull – (819)
Gracefield – (873)
Granby – (579)
Grand-Remous – (873)
Hampstead: Lachine – (438,514)
Hemmingford – (579)
Henryville – (579)
Howick – (579)
Joliette – (579)
Kahnawake Mohawk Territory: Chateauguay – (579)
Kazabazua – (873)
Kirkland: Sainte-Genevieve – (514)
Kitigan Zibi Anishinabeg: Maniwaki – (873)
L'Ancienne-Lorette: Loretteville – (581)
L'Ange-Gardien: Buckingham – (873)
L'Avenir – (873)
L'Ile-Perrot – (514)
La Patrie – (873)
La Peche: Wakefield – (873)
La Prairie – (579)
Lac-Beauport: Notre-Dame-des-Laurentides – (581)
Lac-Brome: Knowlton – (579)
Lac-Drolet – (873)
Lac-Megantic – (873)
Lacolle – (579)
Laval: Chomedey – (579)
Laval: Laval-Est – (579)
Laval: Laval-Ouest – (579)
Laval: Pont-Viau – (579)
Laval: Saint-Vincent-de-Paul – (579)
Laval: Sainte-Rose – (579)
Lery: Chateauguay – (579)
Levis: Charny – (367)
Levis: Levis – (367)
Levis: Saint-Nicolas – (367)
Longueuil – (579)
Lorraine: Sainte-Therese – (579)
Louiseville – (873)
Low – (873)
Mandeville: Saint-Gabriel-de-Brandon – (579)
Maniwaki – (873)
Mansfield-et-Pontefract: Fort-Coulonge – (873)
Marieville – (579)
Mascouche – (579)
Maskinonge – (873)
Masonville – (579)
McMasterville: Beloeil – (579)
Mercier: Chateauguay – (579)
Mirabel: Saint-Augustin – (579)
Mirabel: Sainte-Scholastique – (579)
Mont-Royal: Montreal – (438)
Mont-Saint-Gregoire: Saint-Jean – (579)
Mont-Saint-Hilaire: Beloeil – (579)
Montebello – (873)
Montreal-Est: Montreal – (438)
Montreal-Ouest: Lachine – (438,514)
Montreal: Lachine – (438,514)
Montreal: Montreal – (438)
Montreal: Pointe-Claire – (438,514)
Montreal: Roxboro – (514)
Montreal: Sainte-Genevieve – (514)
Napierville – (579)
Notre-Dame-de-l'Ile-Perrot: L'Ile-Perrot – (514)
Notre-Dame-des-Prairies: Joliette – (579)
Oka – (579)
Orford: Eastman – (579)
Otterburn Park: Beloeil – (579)
Papineauville – (873)
Pierreville – (579)
Pincourt: L'Ile-Perrot – (514)
Pointe-Calumet: Saint-Eustache – (579)
Pointe-Claire – (438,514)
Pontiac: Luskville – (873)
Pontiac: Quyon – (873)
Quebec: Loretteville – (581)
Quebec: Notre-Dame-des-Laurentides – (581)
Quebec: Quebec – (418,581)
Richelieu: Chambly – (579)
Richmond – (873)
Rosemere: Sainte-Rose – (579)
Rougemont: Saint-Cesaire – (579)
Roxton Pond: Granby – (579)
Saguenay: Chicoutimi – (581)
Saguenay: Jonquiere – (581)
Saguenay: La Baie – (581)
Saint-Alphonse-de-Granby: Granby – (579)
Saint-Alphonse-Rodriguez – (579)
Saint-Ambroise-de-Kildare: Joliette – (579)
Saint-Barthelemy – (579)
Saint-Blaise-sur-Richelieu: Saint-Blaise – (579)
Saint-Bruno-de-Montarville: Saint-Bruno – (579)
Saint-Calixte – (579)
Saint-Cesaire – (579)
Saint-Chrysostome – (579)
Saint-Colomban: Sainte-Scholastique – (579)
Saint-Constant – (579)
Saint-Damase – (579)
Saint-Denis-sur-Richelieu – (579)
Saint-Dominique: Saint-Hyacinthe – (579)
Saint-Eustache – (579)
Saint-Felix-de-Kingsey – (873)
Saint-Felix-de-Valois – (579)
Saint-Ferreol-les-Neiges: Saint-Ferreol – (581)
Saint-Gabriel-de-Brandon – (579)
Saint-Gabriel-de-Valcartier: Valcartier – (581)
Saint-Georges-de-Clarenceville – (579)
Saint-Germain-de-Grantham – (873)
Saint-Guillaume – (873)
Saint-Hippolyte – (579)
Saint-Hyacinthe – (579)
Saint-Jacques – (579)
Saint-Jean-Baptiste: Beloeil – (579)
Saint-Jean-de-L'Ile-d'Orleans – (581)
Saint-Jean-de-Matha – (579)
Saint-Jean-sur-Richelieu: Saint-Jean – (579)
Saint-Jerome – (579)
Saint-Joseph-du-Lac: Saint-Eustache – (579)
Saint-Lambert – (579)
Saint-Lin-Laurentides: St-Lin – (579)
Saint-Malo – (873)
Saint-Marc-sur-Richelieu: Saint-Marc – (579)
Saint-Mathias-sur-Richelieu: Chambly – (579)
Saint-Maurice: Trois-Rivieres – (873)
Saint-Michel-des-Saints – (579)
Saint-Paul-d'Abbotsford – (579)
Saint-Pie – (579)
Saint-Pie-de-Guire – (579)
Saint-Pierre-les-Becquets – (873)
Saint-Remi – (579)
Saint-Sebastien-de-Frontenac – (873)
Saint-Tite-des-Caps – (581)
Saint-Zenon – (579)
Saint-Zephirin-de-Courval – (579)
Sainte-Anne-de-Beaupre – (581)
Sainte-Anne-de-Bellevue: L'Ile-Perrot – (514)
Sainte-Anne-de-Sabrevois: Henryville – (579)
Sainte-Anne-de-Sorel: Sorel – (579)
Sainte-Brigitte-de-Laval – (581)
Sainte-Catherine-de-la-Jacques-Cartier: Sainte-Catherine – (581)
Sainte-Cecile-de-Milton: Granby – (579)
Sainte-Julienne – (579)
Sainte-Madeleine – (579)
Sainte-Marie-Madeleine: Sainte-Madeleine – (579)
Sainte-Marthe-sur-le-Lac: Saint-Eustache – (579)
Sainte-Martine – (579)
Sainte-Melanie: Saint-Felix-de-Valois – (579)
Sainte-Monique – (873)
Sainte-Petronille – (581)
Sainte-Sophie-de-Levrard – (873)
Sainte-Sophie: Saint-Jerome – (579)
Sainte-Therese – (579)
Scotstown – (873)
Shannon: Valcartier – (581)
Shefford: Waterloo – (579)
Sherbrooke: Bromptonville – (873)
Sherbrooke: Deauville – (873)
Sherbrooke: Sherbrooke – (873)
Sorel-Tracy: Sorel – (579)
Stoke – (873)
Stoneham-et-Tewkesbury: Stoneham – (581)
Sutton – (579)
Terrebonne – (579)
Thurso – (873)
Trois-Rivieres – (873)
Val-des-Monts: Perkins – (873)
Val-des-Monts: Saint-Pierre-de-Wakefield – (873)
Val-des-Sources: Asbestos – (873)
Varennes – (579)
Waterloo – (579)
Weedon – (873)
Wendake: Loretteville – (581)
Westmount: Montreal – (438)
Wickham – (873)
Windsor – (873)
Wotton – (873)
Yamachiche – (873)
Yamaska – (579)
Saskatchewan
Balgonie – (639)
Biggar – (639)
Corman Park: Saskatoon – (306)
Dalmeny – (639)
Edenwold: Balgonie – (639)
Fort Qu'Appelle – (639)
Indian Head – (639)
Langham – (639)
Lumsden – (639)
Martensville: Saskatoon – (306)
Moosomin – (639)
Outlook – (639)
Pilot Butte: Balgonie – (639)
Regina – (306)
Regina Beach – (639)
Saskatoon – (306)
Warman: Saskatoon – (306)
Watrous – (639)
White City: Balgonie – (639)
Alberta
Airdrie – (825)
Banff – (587,825)
Calgary – (587)
Canmore – (825)
Carstairs – (825)
Chestermere: Strathmore – (825)
Cochrane – (825)
Crossfield – (825)
Edmonton – (587)
High River – (825)
Lake Louise – (587)
Okotoks – (825)
Rocky View County: Langdon – (825)
Strathmore – (825)
British Columbia
Anmore: Port Moody – (672)
Bowen Island – (672)
Burnaby: New Westminster – (778)
Central Saanich: Saanich – (672)
Colwood: Victoria – (778)
Coquitlam: Port Coquitlam – (672)
Cowichan Valley: Cobble Hill – (236)
Delta: Ladner – (672)
Esquimalt: Victoria – (778)
Fraser Canyon: Boston Bar – (672)
Fulford Harbour – (672)
Ganges – (672)
Gold River – (236)
Highlands: Saanich – (672)
Holberg – (672)
Jordan River – (672)
Langford: Victoria – (778)
Langley City: Langley – (672)
Langley Township: Aldergrove – (672)
Langley Township: Fort Langley – (672)
Maple Ridge: Haney – (672)
Maple Ridge: Whonnock – (672)
Metchosin: Victoria – (778)
New Westminster – (778)
North Saanich: Saanich – (672)
North Vancouver – (778)
Oak Bay: Victoria – (778)
Ocean Falls – (672)
Pender Island – (236)
Pitt Meadows – (672)
Port Alice – (236)
Port Coquitlam – (672)
Port Hardy – (236)
Port Moody – (672)
Port Renfrew – (672)
Richmond – (778)
Saanich: Victoria – (778)
Sidney: Saanich – (672)
Songhees First Nation: Victoria – (778)
Sooke – (672)
Southern Gulf Islands: Gulf Islands – (672)
Squamish-Lillooet: Britannia Beach – (672)
Squamish-Lillooet: Squamish – (672)
Strathcona: Cortes Island – (236)
Surrey: Cloverdale – (672)
Surrey: Newton – (672)
Surrey: Whalley – (672)
Tahsis – (672)
Vancouver – (778)
Victoria – (778)
View Royal: Victoria – (778)
West Vancouver – (778)
White Rock – (672)
Winter Harbour – (672)
Xwemelch'stn: West Vancouver – (778)
Manitoba
Alonsa: Amaranth – (431)
Cartier: Elie – (431)
East St Paul: Oakbank – (204)
East St Paul: Winnipeg – (204,431)
Grey: Elm Creek – (431)
Long Plain First Nation: Edwin – (431)
Lorne: Notre Dame de Lourdes – (431)
Lorne: Swan Lake – (431)
Louise: Crystal City – (431)
Louise: Pilot Mound – (431)
Macdonald: Sanford – (431)
Norfolk Treherne: Treherne – (431)
North Norfolk: Austin – (431)
North Norfolk: MacGregor – (431)
Portage La Prairie – (431)
Portage La Prairie Rural Municipality: Edwin – (431)
Portage La Prairie Rural Municipality: Macdonald – (431)
Portage La Prairie Rural Municipality: Oakville – (431)
Portage La Prairie Rural Municipality: Poplar Point – (431)
Portage La Prairie Rural Municipality: Southport – (431)
Sandy Bay First Nation: Amaranth – (431)
Springfield: Anola – (431)
Springfield: Dugald – (431)
Springfield: Hazelridge – (431)
Springfield: Oakbank – (204)
Stonewall – (431)
Thompson Rural Municipality: Miami – (431)
Victoria: Holland – (431)
West St Paul: Winnipeg – (204,431)
WestLake-Gladstone: Gladstone – (431)
Westlake-Gladstone: Langruth – (431)
Winnipeg – (204,431)
Nova Scotia
Amherst – (782)
Bridgewater – (782)
Chester District: Blandford – (782)
Chester District: Chester – (782)
Chester District: Hubbards – (782)
Chester District: New Ross – (782)
Colchester County: Bass River – (782)
Colchester County: Brookfield – (782)
Colchester County: Debert – (782)
Colchester County: Great Village – (782)
Colchester County: Upper Stewiacke – (782)
Cumberland County: Advocate – (782)
Cumberland County: Collingwood – (782)
Cumberland County: Maccan – (782)
Cumberland County: Parrsboro – (782)
Cumberland County: Port Greville – (782)
Cumberland County: Southampton – (782)
Cumberland County: Springhill – (782)
Cumberland County: Wallace – (782)
Cumberland County: Wentworth – (782)
East Hants: Clarksville – (782)
East Hants: Elmsdale – (782)
East Hants: Kennetcook – (782)
East Hants: Maitland – (782)
East Hants: Mount Uniacke – (782)
East Hants: Noel – (782)
East Hants: Shubenacadie – (782)
East Hants: Walton – (782)
Halifax: Chezzetcook – (782)
Halifax: Ecum Secum – (782)
Halifax: Elmsdale – (782)
Halifax: French Village – (782)
Halifax: Halifax – (902)
Halifax: Hubbards – (782)
Halifax: Ketch Harbour – (782)
Halifax: Lake Charlotte – (782)
Halifax: Musquodoboit – (782)
Halifax: Musquodoboit Harbour – (782)
Halifax: Port Dufferin – (782)
Halifax: Prospect Road – (782)
Halifax: Sackville – (782)
Halifax: Sheet Harbour – (782)
Halifax: St Margarets – (782)
Halifax: Tangier – (782)
Halifax: Upper Musquodoboit – (782)
Kentville – (782)
Lunenburg – (782)
Lunenburg District: Chelsea – (782)
Lunenburg District: LaHave – (782)
Lunenburg District: New Germany – (782)
Lunenburg District: Riverport – (782)
Mahone Bay – (782)
Millbrook First Nation: Truro – (782)
Oxford – (782)
Pugwash – (782)
Queens County: Caledonia – (782)
Queens County: Liverpool – (782)
Queens County: Mill Village – (782)
Queens County: Port Mouton – (782)
River Hebert – (782)
Sipekne'katik First Nation: Shubenacadie – (782)
Springfield – (782)
St Mary's District: Ecum Secum – (782)
Stewiacke – (782)
Truro – (782)
West Hants: Brooklyn – (782)
West Hants: Cheverie – (782)
West Hants: Hantsport – (782)
West Hants: Windsor – (782)
Wolfville – (782)
Ontario
Adelaide Metcalfe: Kerwood – (548)
Adjala-Tosorontio: Alliston – (705)
Ajax: Ajax-Pickering – (289)
Alfred and Plantagenet: Alfred – (343)
Alfred and Plantagenet: Plantagenet – (343)
Algoma District: Batchawana Bay – (249)
Algoma District: Chub Lake – (249)
Algoma District: Goulais – (249)
Algoma District: Missanabie – (249)
Algoma District: Oba – (249)
Algoma District: Ophir – (249)
Algoma District: Searchmont – (249)
Algonquin Highlands: Dorset – (249)
Amaranth: Orangeville – (226)
Amherstburg – (548)
Archipelago: Pointe Au Baril – (249)
Arnprior – (343)
Arran-Elderslie: Chesley – (548)
Arran-Elderslie: Tara – (548)
Ashfield-Colborne-Wawanosh: Auburn – (548)
Asphodel-Norwood: Norwood – (249)
Athens – (613)
Augusta: Maitland – (613)
Augusta: North Augusta – (613)
Aurora – (289)
Bancroft – (613)
Barrie – (705)
Beausoleil: Christian Island – (249)
Beckwith: Carleton Place – (613)
Belleville: Belleville – (613)
Blandford-Blenheim: Plattsville – (226)
Blind River – (249)
Blue Mountains: Thornbury – (548)
Bluewater: Hensall – (548)
Bowmanville – (289)
Bracebridge – (249)
Bradford West Gwillimbury: Bradford – (289)
Brampton: Brampton – (289)
Brampton: Castlemore – (365)
Brampton: Snelgrove – (365)
Brant County: Paris – (226)
Brantford – (226)
Brighton – (613)
Brock: Beaverton – (705)
Brock: Cannington – (705)
Brock: Sunderland – (705)
Brockton: Cargill – (548)
Brockton: Walkerton – (226)
Brockville – (613)
Bruce Mines – (249)
Burk's Falls – (249)
Burlington – (289)
Caledon: Bolton – (289)
Caledon: Caledon – (226)
Caledon: Caledon East – (289)
Caledon: Palgrave – (289)
Caledon: Victoria – (289)
Cambridge: Galt – (226)
Cambridge: Hespeler – (226)
Cambridge: Preston – (226)
Carleton Place – (613)
Casselman – (343)
Central Elgin: Belmont – (548)
Central Elgin: Port Stanley – (548)
Central Elgin: Sparta – (548)
Central Huron: Clinton – (226)
Centre Hastings: Madoc – (613)
Centre Wellington: Elora – (226)
Centre Wellington: Fergus – (226)
Champlain: Vankleek Hill – (343)
Chatham-Kent: Chatham – (226)
Chatham-Kent: Wheatley – (548)
Chatsworth – (548)
Chippewas Of The Thames: Melbourne – (548)
Clarence-Rockland: Clarence Creek – (343)
Clarence-Rockland: Rockland – (343)
Clarington: Hampton – (365)
Clarington: Newcastle – (289)
Clarington: Newtonville – (365)
Clarington: Orono – (365)
Clearview: Creemore – (249)
Clearview: Stayner – (249)
Collingwood – (705)
Cornwall – (343)
Curve Lake First Nation: Buckhorn – (249)
Douro-Dummer: Lakefield – (249)
Drummond/North Elmsley: Perth – (753)
Dutton/Dunwich: Dutton – (548)
East Garafraxa: Orangeville – (226)
East Gwillimbury: Mount Albert – (365)
East Gwillimbury: Queensville – (289)
East Zorra-Tavistock: Tavistock – (548)
Edwardsburgh-Cardinal: Cardinal – (613)
Edwardsburgh-Cardinal: Spencerville – (613)
Elizabethtown-Kitley: Toledo – (753)
Elliot Lake – (249)
Erin: Erin – (226)
Erin: Hillsburgh – (226)
Espanola – (705)
Essa: Borden-Angus – (249)
Essex: Essex – (548)
Essex: Harrow – (548)
Essex: McGregor – (548)
Fort Erie: Fort Erie – (289)
French River: Noelville – (249)
Front Of Yonge: Mallorytown – (613)
Gananoque – (613)
Garden River First Nation: Echo Bay – (249)
Georgian Bay: Honey Harbour – (705)
Georgian Bay: Mactier – (249)
Georgian Bluffs: Owen Sound – (226)
Georgina: Keswick – (289)
Georgina: Pefferlaw – (249)
Georgina: Sutton – (289)
Georgina: Udora – (249)
Goderich – (548)
Grand Valley – (548)
Gravenhurst: Gravenhurst – (705)
Gravenhurst: Severn Bridge – (249)
Grey Highlands: Feversham – (548)
Grey Highlands: Flesherton – (548)
Grey Highlands: Markdale – (548)
Grimsby – (365)
Guelph – (226)
Guelph/Eramosa: Rockwood – (226)
Haldimand County: Caledonia – (365)
Haldimand County: Delhi – (548)
Haldimand County: Hagersville – (365)
Haldimand County: Jarvis – (548)
Halton Hills: Acton – (226)
Halton Hills: Georgetown – (289)
Hamilton: Ancaster – (289)
Hamilton: Binbrook – (365)
Hamilton: Dundas – (289)
Hamilton: Freelton – (289)
Hamilton: Hamilton – (289)
Hamilton: Mount Hope – (289)
Hamilton: Stoney Creek – (289)
Hamilton: Waterdown – (289)
Hamilton: Winona – (365)
Hanover – (548)
Havelock-Belmont-Methuen: Havelock – (249)
Havelock-Belmont-Methuen: Nepthon – (249)
Huntsville: Huntsville – (705)
Huntsville: Port Sydney – (249)
Huron East: Brussels – (548)
Huron East: Seaforth – (548)
Huron Shores: Iron Bridge – (249)
Huron-Kinloss: Lucknow – (548)
Innisfil: Cookstown – (249)
Innisfil: Lefroy – (249)
Innisfil: Stroud – (705)
Johnson: Desbarats – (249)
Kawartha Lakes: Bethany – (249)
Kawartha Lakes: Bobcaygeon – (705)
Kawartha Lakes: Coboconk – (705)
Kawartha Lakes: Fenelon Falls – (705)
Kawartha Lakes: Lindsay – (705)
Kawartha Lakes: Omemee – (249)
Kawartha Lakes: Sebright – (249)
King: King City – (289)
King: Nobleton – (289)
King: Schomberg – (289)
Kingston – (613)
Kingsville – (548)
Kitchener: Kitchener-Waterloo – (226)
Lake Of Bays: Dorset – (249)
Lakeshore: Belle River – (548)
Lakeshore: Comber – (548)
Lakeshore: Emeryville – (548)
Lakeshore: Pleasant Park – (548)
Lakeshore: Stoney Point – (548)
Lakeshore: Woodslee – (548)
Lanark Highlands: Lanark – (753)
Lanark Highlands: McDonalds Corners – (753)
LaSalle – (548)
Leamington – (548)
Lincoln: Beamsville – (365)
Lincoln: Vineland – (365)
London: Lambeth – (548)
London: London – (226)
Loyalist: Bath – (343)
Lucan Biddulph: Lucan – (548)
Macdonald Meredith and Aberdeen Additional: Echo Bay – (249)
Madoc – (613)
Manitoulin District: Silverwater – (249)
Mapleton: Drayton – (226)
Markham: Markham – (289)
Markham: Thornhill – (289)
Markham: Unionville – (289)
Marmora and Lake: Marmora – (343)
McKellar – (249)
McNab/Braeside: Arnprior – (343)
Meaford – (548)
Melancthon: Shelburne – (226)
Merrickville-Wolford: Merrickville – (343)
Middlesex Centre: Ilderton – (548)
Midland – (705)
Milton: Campbellville – (289)
Milton: Milton – (289)
Minto: Harriston – (548)
Minto: Palmerston – (548)
Mississauga: Clarkson – (289)
Mississauga: Cooksville – (289)
Mississauga: Malton – (289)
Mississauga: Port Credit – (289)
Mississauga: Streetsville – (289)
Mississaugas Of The Credit First Nation: Hagersville – (365)
Mississipi Mills: Almonte – (343)
Mississippi Mills: Pakenham – (343)
Mnjikaning First Nation: Orillia – (705)
Mono: Orangeville – (226)
Montague: Smiths Falls – (343)
Morris-Turnberry: Brussels – (548)
Mulmur: Alliston – (705)
Muskoka Lakes: Bala – (249)
Muskoka Lakes: Port Carling – (249)
Muskoka Lakes: Windermere – (249)
Napanee: Napanee – (343)
New Tecumseth: Alliston – (705)
New Tecumseth: Beeton – (365)
New Tecumseth: Tottenham – (289)
Newmarket – (289)
Niagara Falls – (289)
Niagara-On-The-Lake – (289)
Norfolk County: Langton – (548)
Norfolk County: Port Dover – (548)
Norfolk County: Port Rowan – (548)
Norfolk County: Simcoe – (226)
Norfolk County: Waterford – (548)
North Bay – (705)
North Dumfries: Ayr – (226)
North Dundas: Winchester – (343)
North Frontenac: Plevna – (343)
North Grenville: Kemptville – (613)
North Huron: Blyth – (548)
North Huron: Wingham – (548)
North Kawartha: Apsley – (249)
North Middlesex: Ailsa Craig – (548)
North Middlesex: Nairn – (548)
North Middlesex: Parkhill – (548)
North Perth: Atwood – (548)
North Perth: Listowel – (226)
North Perth: Monkton – (548)
Oakville – (289)
Oneida Nation Of The Thames: Melbourne – (548)
Orangeville – (226)
Orillia – (705)
Oro-Medonte: Moonstone – (249)
Oro-Medonte: Oro – (249)
Oshawa – (289)
Otonabee-South Monaghan: Bailieboro – (249)
Ottawa: Carp – (343)
Ottawa: Constance Bay – (343)
Ottawa: Cumberland – (343)
Ottawa: Gloucester – (343)
Ottawa: Jockvale – (343)
Ottawa: Kanata-Stittsville – (613)
Ottawa: Manotick – (613)
Ottawa: North Gower – (343)
Ottawa: Orleans – (343)
Ottawa: Osgoode – (343)
Ottawa: Ottawa – (613)
Ottawa: Richmond – (343)
Owen Sound – (226)
Parry Sound – (249)
Pelee: Pelee Island – (548)
Pelham – (289)
Penetanguishene – (705)
Perth – (753)
Perth East: Shakespeare – (548)
Peterborough – (705)
Pickering: Ajax-Pickering – (289)
Pickering: Claremont – (365)
Pickering: South Pickering – (289)
Point Edward: Sarnia – (226)
Port Colborne – (365)
Prescott – (613)
Prince Edward County: Picton – (613)
Puslinch: Guelph – (226)
Quinte West: Frankford – (343)
Quinte West: Trenton – (613)
Ramara: Brechin – (249)
Richmond Hill: Gormley – (365)
Richmond Hill: Oak Ridges – (289)
Richmond Hill: Richmond Hill – (289)
Rideau Lakes: Delta – (613)
Rideau Lakes: Elgin – (753)
Rideau Lakes: Portland – (753)
Russell: Embrun – (343)
Russell: Russell – (343)
Sagamok Anishnawbek First Nation: Spanish – (249)
Sarnia: Sarnia – (226)
Saugeen First Nation: Southampton – (548)
Saugeen Shores: Southampton – (548)
Sault Ste Marie – (249)
Scugog: Blackstock – (365)
Scugog: Port Perry – (289)
Seguin: Rosseau – (249)
Selwyn: Bridgenorth – (249)
Selwyn: Burleigh Falls – (249)
Selwyn: Lakefield – (249)
Shelburne – (226)
Six Nations of the Grand River: Ohsweken – (226)
Smiths Falls – (343)
South Bruce Peninsula: Hepworth – (548)
South Bruce Peninsula: Sauble Beach – (548)
South Bruce Peninsula: Wiarton – (548)
South Frontenac: Sydenham – (343)
South Huron: Centralia – (548)
South Huron: Crediton – (548)
South Huron: Exeter – (226)
South Middlesex: Glencoe – (548)
Southgate: Dundalk – (548)
Southgate: Holstein – (548)
Southwest Middlesex: Melbourne – (548)
Southwest Middlesex: Wardsville – (548)
Southwold: Fingal – (548)
Southwold: Shedden – (548)
Spanish – (249)
Springwater: Elmvale – (249)
St Catharines: St Catharines-Thorold – (289)
St Joseph: St Joseph Island – (249)
St Marys – (548)
St Thomas – (548)
Stirling-Rawdon: Stirling – (343)
Stratford – (226)
Strathroy-Caradoc: Melbourne – (548)
Strathroy-Caradoc: Mount Brydges – (548)
Strathroy-Caradoc: Strathroy – (226)
Sudbury District: Ramsay – (249)
Sudbury District: Sultan – (249)
Sudbury District: Westree – (249)
Sudbury District: Whitefish Falls – (249)
Sudbury: Azilda – (705)
Sudbury: Blezard Valley – (705)
Sudbury: Capreol – (705)
Sudbury: Chelmsford – (705)
Sudbury: Coniston – (705)
Sudbury: Garson – (705)
Sudbury: Hanmer – (705)
Sudbury: Levack – (705)
Sudbury: Lively – (705)
Sudbury: Sudbury – (705)
Sudbury: Whitefish – (249)
Sundridge – (249)
Tay Valley: Maberly – (753)
Tay: Port McNicoll – (249)
Tay: Waubaushene – (249)
Tecumseh: Maidstone – (548)
Tecumseh: Tecumseh – (548)
Thames Centre: Dorchester – (548)
Thames Centre: Harrietsville – (548)
Thames Centre: Thorndale – (548)
The North Shore: Algoma Mills – (249)
Thessalon – (249)
Thorold: St Catharines-Thorold – (289)
Tillsonburg – (226)
Tiny: Bluewater Beach – (249)
Tiny: Lafontaine – (249)
Toronto – (647)
Trent Hills: Campbellford – (705)
Trent Hills: Hastings – (249)
Trent Hills: Warkworth – (249)
Trent Lakes: Buckhorn – (249)
Tweed – (343)
Uxbridge: Udora – (249)
Uxbridge: Uxbridge – (289)
Vaughan: Kleinburg – (289)
Vaughan: Maple – (289)
Vaughan: Thornhill – (289)
Vaughan: Woodbridge – (289)
Wasaga Beach – (705)
Waterloo: Kitchener-Waterloo – (226)
Wawa – (249)
Welland – (289)
Wellesley: Linwood – (226)
Wellesley: St Clements – (226)
Wellesley: Wellesley – (226)
Wellington North: Arthur – (548)
Wellington North: Mount Forest – (548)
West Elgin: Rodney – (548)
West Elgin: West Lorne – (548)
West Grey: Durham – (226)
West Lincoln: West Lincoln – (365)
West Perth: Dublin – (548)
West Perth: Mitchell – (548)
Whitby: Brooklin – (289)
Whitby: Whitby – (289)
Whitchurch-Stouffville: Bethesda – (365)
Whitchurch-Stouffville: Gormley – (365)
Whitchurch-Stouffville: Stouffville – (289)
Wilmot: Baden – (226)
Wilmot: New Dundee – (226)
Wilmot: New Hamburg – (226)
Windsor – (226)
Woodstock – (226)
Woolwich: Breslau – (226)
Woolwich: Elmira – (226)
Woolwich: St Jacobs – (226)
Quebec
Acton Vale – (579)
Ange-Gardien: Saint-Cesaire – (579)
Ascot Corner: East Angus – (873)
Baie-D'Urfe: L'Ile-Perrot – (514)
Beaconsfield: Pointe-Claire – (438,514)
Beauharnois – (579)
Beaumont: Levis – (367)
Beaupre: Sainte-Anne-de-Beaupre – (581)
Bedford – (579)
Beloeil – (579)
Blainville: Sainte-Therese – (579)
Bois-des-Filion: Sainte-Rose – (579)
Boisbriand: Sainte-Therese – (579)
Boischatel – (581)
Boucherville – (579)
Bouchette – (873)
Brigham: Cowansville – (579)
Bromont – (579)
Brossard: La Prairie – (579)
Bury – (873)
Candiac: La Prairie – (579)
Cantley: Chelsea – (873)
Carignan: Chambly – (579)
Chambly – (579)
Champlain – (873)
Chapeau – (873)
Chartierville – (873)
Chateauguay – (579)
Chelsea – (873)
Chertsey: Saint-Calixte – (579)
Cookshire-Eaton: Cookshire – (873)
Cookshire-Eaton: Sawyerville – (873)
Cote-Saint-Luc: Lachine – (438,514)
Cowansville – (579)
Danville – (873)
Delson: Saint-Constant – (579)
Deschaillons-sur-Saint-Laurent – (873)
Deux-Montagnes: Saint-Eustache – (579)
Dollard-Des Ormeaux: Roxboro – (514)
Dorval: Pointe-Claire – (438,514)
Drummondville – (873)
Dudswell: Bishopton – (873)
Dudswell: Saint-Adolphe-de-Dudswell – (873)
Dunham – (579)
Durham-Sud – (873)
East Angus – (873)
East Hereford – (873)
Eastman – (579)
Farnham – (579)
Fort-Coulonge – (873)
Fortierville – (873)
Frelighsburg – (579)
Gatineau: Aylmer – (873)
Gatineau: Buckingham – (873)
Gatineau: Gatineau – (873)
Gatineau: Hull – (819)
Gracefield – (873)
Granby – (579)
Grand-Remous – (873)
Hampstead: Lachine – (438,514)
Hemmingford – (579)
Henryville – (579)
Howick – (579)
Joliette – (579)
Kahnawake Mohawk Territory: Chateauguay – (579)
Kazabazua – (873)
Kirkland: Sainte-Genevieve – (514)
Kitigan Zibi Anishinabeg: Maniwaki – (873)
L'Ancienne-Lorette: Loretteville – (581)
L'Ange-Gardien: Buckingham – (873)
L'Avenir – (873)
L'Ile-Perrot – (514)
La Patrie – (873)
La Peche: Wakefield – (873)
La Prairie – (579)
Lac-Beauport: Notre-Dame-des-Laurentides – (581)
Lac-Brome: Knowlton – (579)
Lac-Drolet – (873)
Lac-Megantic – (873)
Lacolle – (579)
Laval: Chomedey – (579)
Laval: Laval-Est – (579)
Laval: Laval-Ouest – (579)
Laval: Pont-Viau – (579)
Laval: Saint-Vincent-de-Paul – (579)
Laval: Sainte-Rose – (579)
Lery: Chateauguay – (579)
Levis: Charny – (367)
Levis: Levis – (367)
Levis: Saint-Nicolas – (367)
Longueuil – (579)
Lorraine: Sainte-Therese – (579)
Louiseville – (873)
Low – (873)
Mandeville: Saint-Gabriel-de-Brandon – (579)
Maniwaki – (873)
Mansfield-et-Pontefract: Fort-Coulonge – (873)
Marieville – (579)
Mascouche – (579)
Maskinonge – (873)
Masonville – (579)
McMasterville: Beloeil – (579)
Mercier: Chateauguay – (579)
Mirabel: Saint-Augustin – (579)
Mirabel: Sainte-Scholastique – (579)
Mont-Royal: Montreal – (438)
Mont-Saint-Gregoire: Saint-Jean – (579)
Mont-Saint-Hilaire: Beloeil – (579)
Montebello – (873)
Montreal-Est: Montreal – (438)
Montreal-Ouest: Lachine – (438,514)
Montreal: Lachine – (438,514)
Montreal: Montreal – (438)
Montreal: Pointe-Claire – (438,514)
Montreal: Roxboro – (514)
Montreal: Sainte-Genevieve – (514)
Napierville – (579)
Notre-Dame-de-l'Ile-Perrot: L'Ile-Perrot – (514)
Notre-Dame-des-Prairies: Joliette – (579)
Oka – (579)
Orford: Eastman – (579)
Otterburn Park: Beloeil – (579)
Papineauville – (873)
Pierreville – (579)
Pincourt: L'Ile-Perrot – (514)
Pointe-Calumet: Saint-Eustache – (579)
Pointe-Claire – (438,514)
Pontiac: Luskville – (873)
Pontiac: Quyon – (873)
Quebec: Loretteville – (581)
Quebec: Notre-Dame-des-Laurentides – (581)
Quebec: Quebec – (418,581)
Richelieu: Chambly – (579)
Richmond – (873)
Rosemere: Sainte-Rose – (579)
Rougemont: Saint-Cesaire – (579)
Roxton Pond: Granby – (579)
Saguenay: Chicoutimi – (581)
Saguenay: Jonquiere – (581)
Saguenay: La Baie – (581)
Saint-Alphonse-de-Granby: Granby – (579)
Saint-Alphonse-Rodriguez – (579)
Saint-Ambroise-de-Kildare: Joliette – (579)
Saint-Barthelemy – (579)
Saint-Blaise-sur-Richelieu: Saint-Blaise – (579)
Saint-Bruno-de-Montarville: Saint-Bruno – (579)
Saint-Calixte – (579)
Saint-Cesaire – (579)
Saint-Chrysostome – (579)
Saint-Colomban: Sainte-Scholastique – (579)
Saint-Constant – (579)
Saint-Damase – (579)
Saint-Denis-sur-Richelieu – (579)
Saint-Dominique: Saint-Hyacinthe – (579)
Saint-Eustache – (579)
Saint-Felix-de-Kingsey – (873)
Saint-Felix-de-Valois – (579)
Saint-Ferreol-les-Neiges: Saint-Ferreol – (581)
Saint-Gabriel-de-Brandon – (579)
Saint-Gabriel-de-Valcartier: Valcartier – (581)
Saint-Georges-de-Clarenceville – (579)
Saint-Germain-de-Grantham – (873)
Saint-Guillaume – (873)
Saint-Hippolyte – (579)
Saint-Hyacinthe – (579)
Saint-Jacques – (579)
Saint-Jean-Baptiste: Beloeil – (579)
Saint-Jean-de-L'Ile-d'Orleans – (581)
Saint-Jean-de-Matha – (579)
Saint-Jean-sur-Richelieu: Saint-Jean – (579)
Saint-Jerome – (579)
Saint-Joseph-du-Lac: Saint-Eustache – (579)
Saint-Lambert – (579)
Saint-Lin-Laurentides: St-Lin – (579)
Saint-Malo – (873)
Saint-Marc-sur-Richelieu: Saint-Marc – (579)
Saint-Mathias-sur-Richelieu: Chambly – (579)
Saint-Maurice: Trois-Rivieres – (873)
Saint-Michel-des-Saints – (579)
Saint-Paul-d'Abbotsford – (579)
Saint-Pie – (579)
Saint-Pie-de-Guire – (579)
Saint-Pierre-les-Becquets – (873)
Saint-Remi – (579)
Saint-Sebastien-de-Frontenac – (873)
Saint-Tite-des-Caps – (581)
Saint-Zenon – (579)
Saint-Zephirin-de-Courval – (579)
Sainte-Anne-de-Beaupre – (581)
Sainte-Anne-de-Bellevue: L'Ile-Perrot – (514)
Sainte-Anne-de-Sabrevois: Henryville – (579)
Sainte-Anne-de-Sorel: Sorel – (579)
Sainte-Brigitte-de-Laval – (581)
Sainte-Catherine-de-la-Jacques-Cartier: Sainte-Catherine – (581)
Sainte-Cecile-de-Milton: Granby – (579)
Sainte-Julienne – (579)
Sainte-Madeleine – (579)
Sainte-Marie-Madeleine: Sainte-Madeleine – (579)
Sainte-Marthe-sur-le-Lac: Saint-Eustache – (579)
Sainte-Martine – (579)
Sainte-Melanie: Saint-Felix-de-Valois – (579)
Sainte-Monique – (873)
Sainte-Petronille – (581)
Sainte-Sophie-de-Levrard – (873)
Sainte-Sophie: Saint-Jerome – (579)
Sainte-Therese – (579)
Scotstown – (873)
Shannon: Valcartier – (581)
Shefford: Waterloo – (579)
Sherbrooke: Bromptonville – (873)
Sherbrooke: Deauville – (873)
Sherbrooke: Sherbrooke – (873)
Sorel-Tracy: Sorel – (579)
Stoke – (873)
Stoneham-et-Tewkesbury: Stoneham – (581)
Sutton – (579)
Terrebonne – (579)
Thurso – (873)
Trois-Rivieres – (873)
Val-des-Monts: Perkins – (873)
Val-des-Monts: Saint-Pierre-de-Wakefield – (873)
Val-des-Sources: Asbestos – (873)
Varennes – (579)
Waterloo – (579)
Weedon – (873)
Wendake: Loretteville – (581)
Westmount: Montreal – (438)
Wickham – (873)
Windsor – (873)
Wotton – (873)
Yamachiche – (873)
Yamaska – (579)
Saskatchewan
Balgonie – (639)
Biggar – (639)
Corman Park: Saskatoon – (306)
Dalmeny – (639)
Edenwold: Balgonie – (639)
Fort Qu'Appelle – (639)
Indian Head – (639)
Langham – (639)
Lumsden – (639)
Martensville: Saskatoon – (306)
Moosomin – (639)
Outlook – (639)
Pilot Butte: Balgonie – (639)
Regina – (306)
Regina Beach – (639)
Saskatoon – (306)
Warman: Saskatoon – (306)
Watrous – (639)
White City: Balgonie – (639)