Texting
Included with Pro Upgrade
Messages Forwarded to Email
If your system is upgraded to Pro and a customer sends an SMS message to any of your Fongo Works business phone numbers (excluding toll free numbers), the message will be forwarded to the "SMS Forwarding Email". By default, this is set to the owner's email the account was signed up with and is used to login to your online dashboard.
Note:
You can contact our support team to change the "SMS Forwarding Email" on your account, which is where the text messages will be routed.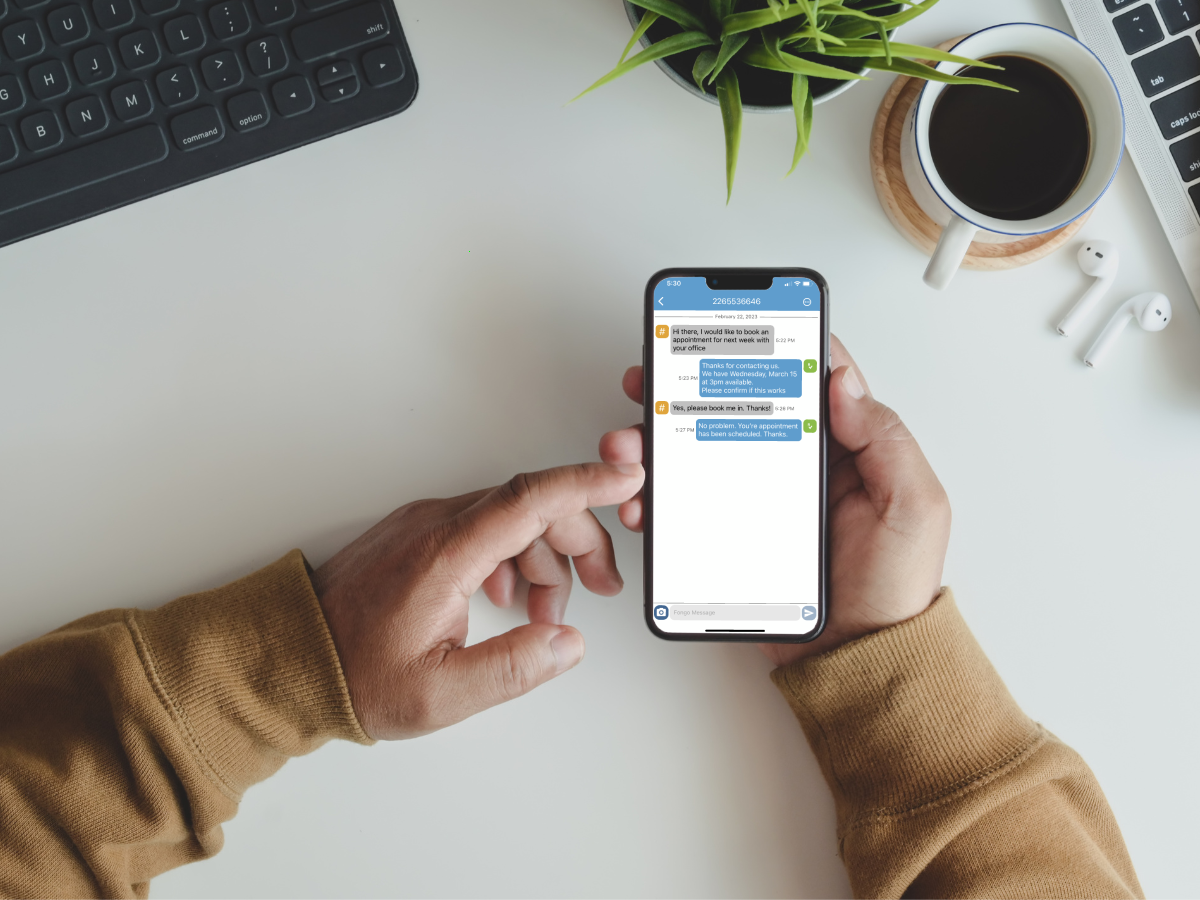 What Does the Email Look Like?
From Name:
Sender # XXX-XXX-XXXX
(the number that sent you the message)
From Email:
noreply@vm.fongoworks.com
Subject:
Text Message (if an SMS was sent)
Picture Message (if an MMS was sent)
Content:
The SMS message that was sent will be the content of the email.
MMS messages will have the photo attached as a jpg.
Note: You cannot reply to the email
Recommendation for 2-way SMS
Use the Fongo Mobile app to send replies to customers who message you. This will allow for 2-way SMS conversations with customers.
Upgrade your Fongo Works account to Pro

This will allow you to receive text-to-email from customers

Create a Fongo Mobile account in the Fongo Mobile app

You will be given a free Canadian phone number

Purchase a texting package in the app

This gives you the ability to send/receive SMS messages using Fongo Mobile
When customers send texts to any of your Fongo Works phone numbers, the texts will be forwarded to your SMS Forwarding Email, then you will open the Fongo Mobile app and send an SMS response to the customer. You and the customer will be able to reply back and forth.