Member Extensions
With Fongo Works, you can create multiple members/extensions for various departments or employees within your business.
You will input a name, forwarding phone number and email address for each member/extension in your system. Each member you add will get a 3 digit extension number auto-assigned to them.
Up to 6 Extensions
Included with Free Signup
You are limited to 6 member/extensions when using the Free version of Fongo Works. You cannot edit the auto-assigned extension numbers.
Up to 15 Extensions
Included with Pro Upgrade
Members vs. Extensions
What's the difference?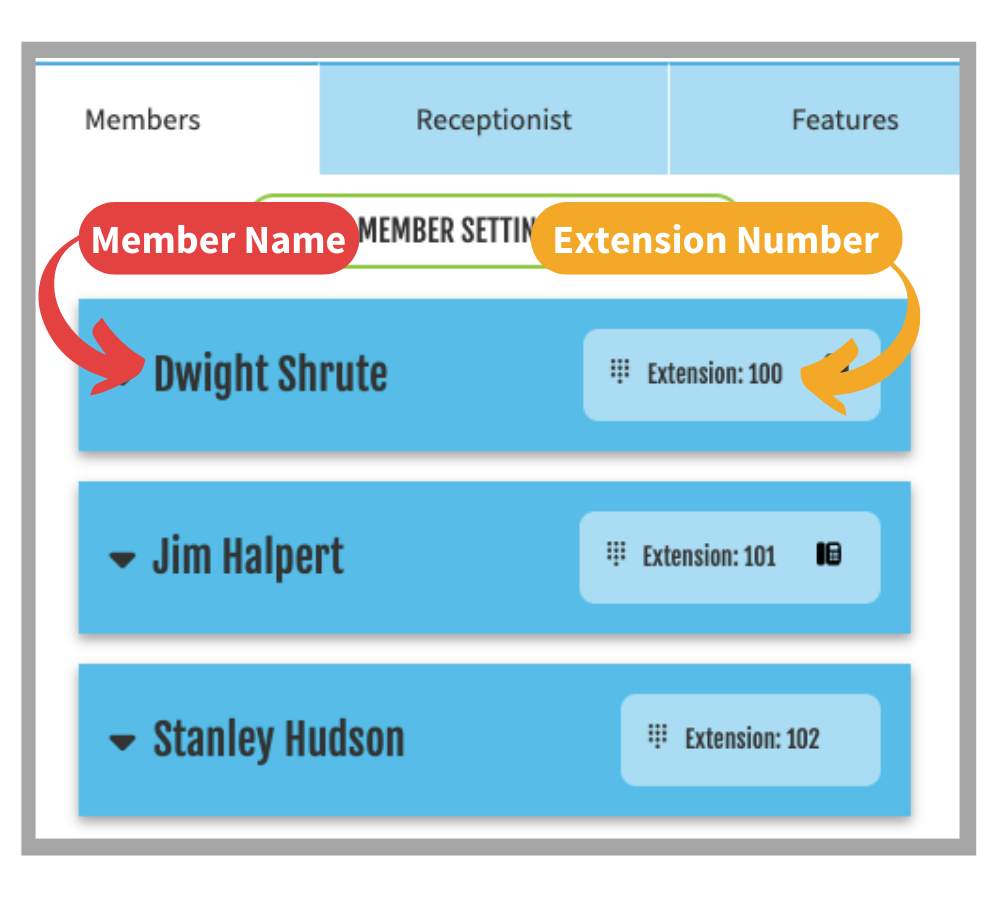 Members & Extensions
When you sign into your Fongo Works online dashboard, you are shown all of your members. Each member has their own 3-digit extension number.
When a caller calls your business and is listening to your automated receptionist greeting, they can reach each member by dialing "#", then the 3-digit extension number.
Example: #101 would reach the member who has extension 101.
Adding Members
Click on the Members tab
Click "Add New Members"
Enter the name, cell phone number and email address of the new member
Note: The cell phone number is used for call-forwarding purposes. If you don't plan on using the call-forwarding feature, you can just add a place holder phone number. Ex. 222-222-2222. Voicemails will be sent to the email address provided.
Upgrade to Fongo Works Pro to customize extension numbers.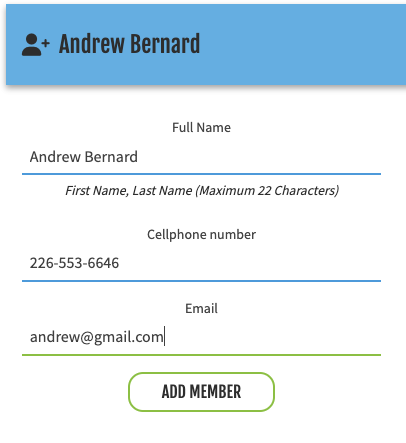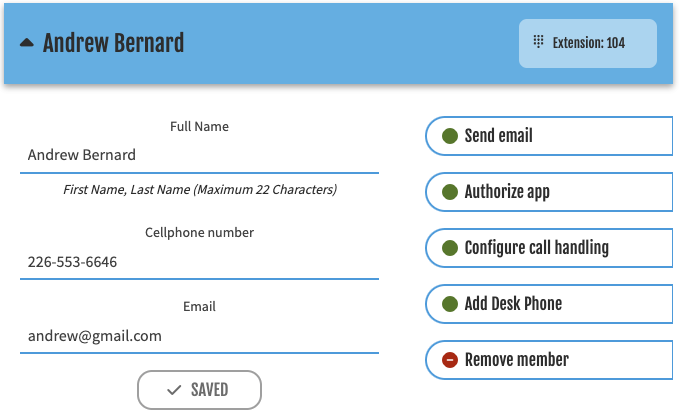 Options Available To Each Member
Send Email: This will send a welcome email to the member/extension including instructions on how to use and access different features.
Authorize App: This will send an authentication SMS and Email to the member to allow access to the Fongo Works Mobile App.
Configure Call Handling: Call handling is a setting that adjusts what happens when calls come to your extension. This can be unique for each member/extension.
Add Desk Phone: If you don't have a Pro Device assigned to your member, this will just be a link to purchase Pro Devices from the shop.
If you have a Pro Device assigned to this member, the button will become "remove desk phone" so you can unassign it from its current member, then assign it to a different member.
Devices
Devices are assigned to members/extensions, not phone numbers. Phone numbers are just a way for callers to reach your business, then the caller will choose which member they want to reach.
When you assign a device to a member, the device will ring as soon as a caller dials that member's extension or chooses the caller option that member is assigned to.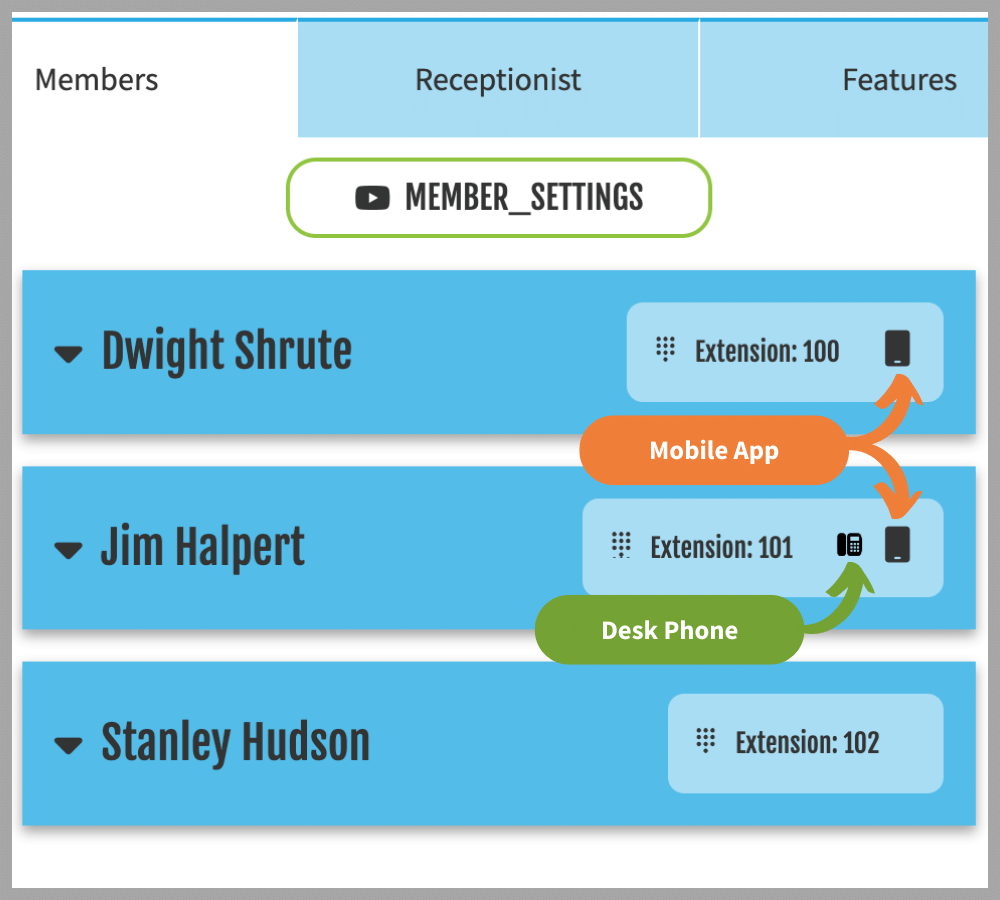 How to Configure Member Settings & Call Handling
Frequently Asked Questions