Virtual Phone System For Small Businesses
Fongo Works is a cloud-based phone system for small-medium sized businesses that you can setup & customize at any time from your online dashboard. Use your smartphone, computer, or desk phone to make & receive calls.
Create an account and setup a fully functioning phone system with our unlimited free trial, then upgrade to Pro later if you need the features.
1. Customer Calls Into Your Business
You can have several different phone numbers for customers to reach your business:
FREE Fongo Works number (chosen during sign up)
Transferred-in from another provider
Toll-free number
Custom Vanity number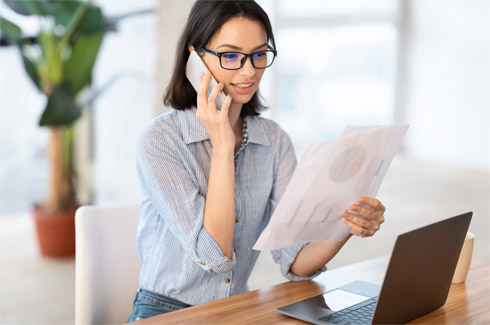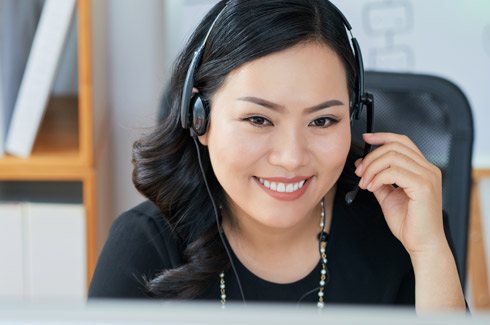 2. Automated Receptionist Answers The Call
An automated receptionist greeting will play as soon as the call connects. Your custom greeting will help guide your callers to the right extension and provide business information.
3. Caller Chooses Their Option
The caller will select one of your extensions.
For example "Press 1 for Sales."
They can also enter a direct extension number , preceded by the "#" key.
(Example: #102)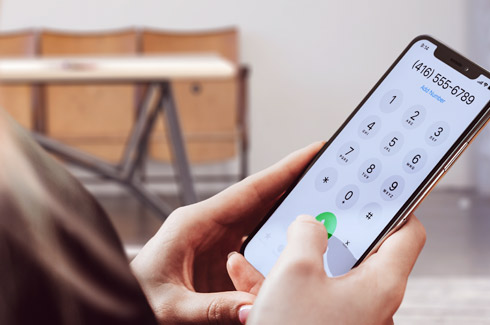 4. The Call is Routed To The Selected Extension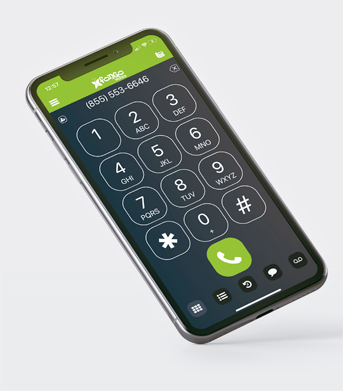 Joe's extension is directed to his Fongo Works mobile app on his smartphone. Joe could also have the call forwarded directly to his cell phone number if he didn't want to use the mobile app.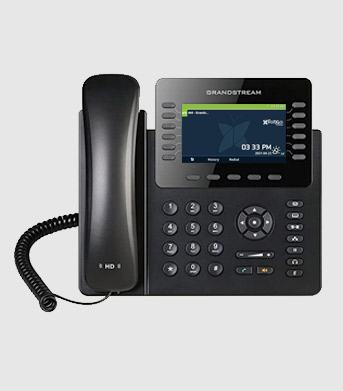 Tim's extension is directed to his IP desk phone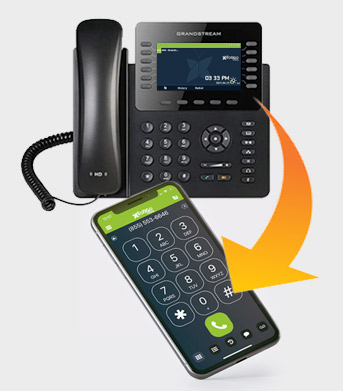 Lisa's extension is directed to her IP desk phone, but she misses the call, so it is forwarded to her cell phone
(There are several different ways to configure how the call will come to you, it is not limited to these 3 options)
Add-On Features
Purchased Individually
All features below can be purchased with a Free or Pro account.
Click on Each To Learn More
Frequently Asked Questions