Virtual Phone System
For Small Businesses
Fongo Works is a cloud-based phone system for small businesses that you can setup & customize at any time from your online dashboard.
Create an account and setup a fully functioning phone system with our unlimited free trial, then upgrade to Pro later if you need the features.
1. Customer Calls Into Your Business
Using your FREE Fongo Works number, a number you transferred-in, a toll-free number or your own custom Vanity number.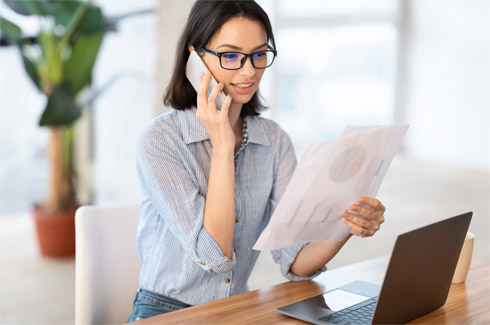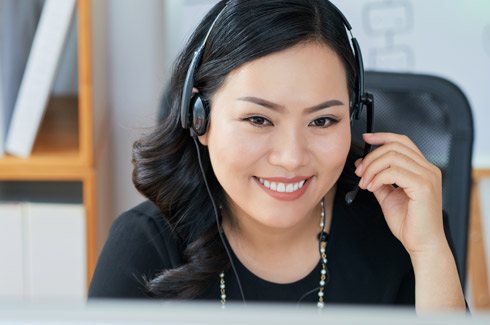 2. Automated Receptionist Answers The Call
An automated receptionist greeting will play as soon as the call connects. Your custom greeting will help guide your callers to the right extension and provide business information.
3. Caller Chooses Their Option
The caller will select one of your extensions.
For example "Press 1 for Sales."
They can also enter a direct extension number proceeded by #
(Example: #102)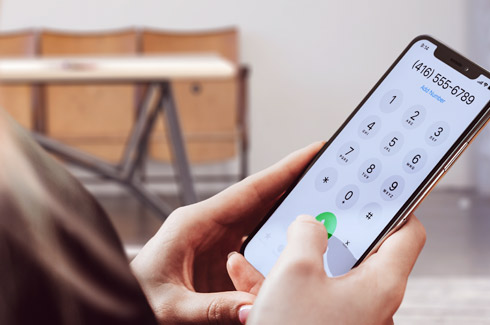 4. The Call is Routed To The Selected Extension
Joe's extension is directed to his Fongo Works mobile app on his smartphone. Joe could also have the call forwarded directly to his cell phone number if he didn't want to use the mobile app.
Tim's extension is directed to his IP desk phone
Lisa's extension is directed to her IP desk phone, but she misses the call, so it is forwarded to her cell phone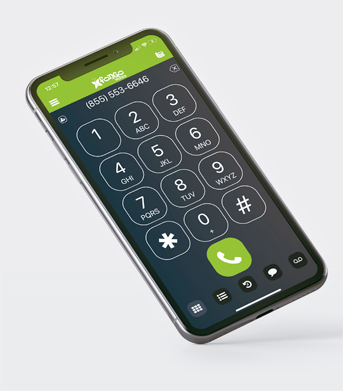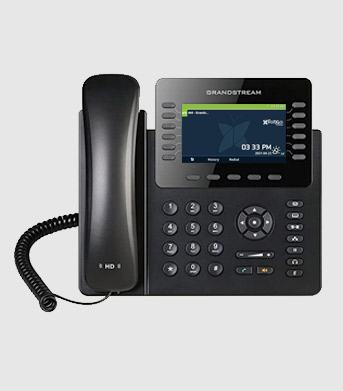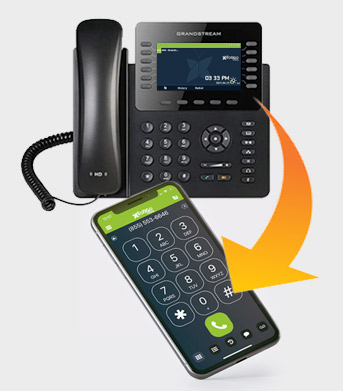 (There are several different ways to configure how the call will come to you, it is not limited to these 3 options)
Pricing
Fongo Works Free Trial
FREE
Unlimited Canada-wide calling
Up to 6 extensions
Automated receptionist greeting
Voicemail-To-Email

Fax-To-Email
Conference Calling

1 hour per call
10 participants per call

Answering calls:
Fongo Works Pro
$10/month
Per account, not per extension
Features Available For You To Use & Customize
Fax-To-Email
Call Logs
Up To 15 Extensions
Conference Calling increases

4 hours per call
30 participants per call

Ability To Add Paid Pro Devices
Ads Removal

Fongo Works App (visual ads)
Transfer music (audio ads)

Transfer music changed to a Pro jingle
Features Available Upon Request (No Additional Fee)
Customizable Extension Numbers (3 digits)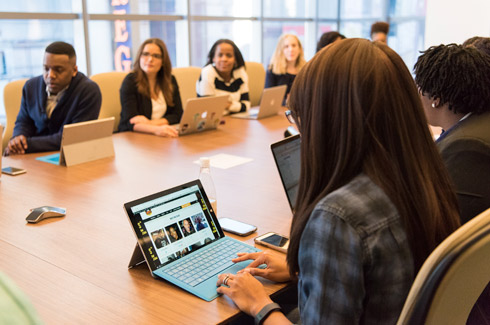 Add-Ons
Additional local phone number – $2.50/month
Toll-free phone number – $2.50/month + 2¢/min
Vanity phone number – $55 one-time fee + $2.50/month
Transfer your existing local phone number – $25 one-time fee
Transfer your existing local toll-free number – $25 one-time fee + 2¢/min
World Calling Credits – $25 – $50 – $100 – $200 (See International Rates Here)
Frequently Asked Questions