Phone Number
Your Fongo Works account can have as many phone numbers as you want. Each phone number, when called, will all route to the same receptionist greeting, then the caller will choose which extension to be routed to. (The receptionist cannot be bypassed)
New Local Phone Number
FREE
We will give you a new phone number free of charge. During sign up you will get to choose which city (area code) your number is local to. You can cycle through several numbers until you find one you like.
Transfer Your Existing Number Add-on
You can transfer your existing local or toll-free number into Fongo Works after sign up is complete. (enter the Fongo Works shop from your dashboard)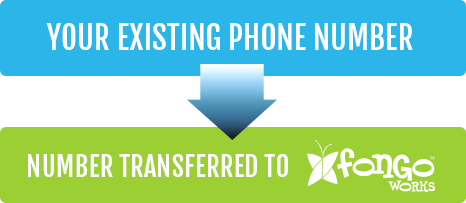 New Toll-Free or Vanity Number
Add-on
You can order a toll-free number and/or a custom vanity phone number after your sign up is complete. (enter the Fongo Works shop from your dashboard)
*Finding a vanity number with more than 5 customized digits is unlikely.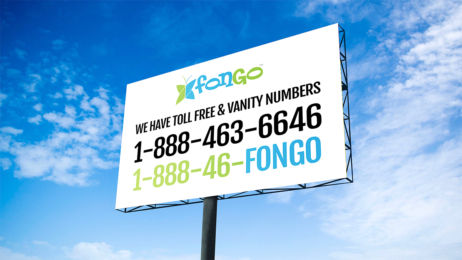 You will input a name, forwarding phone number and email address for each member (extension) in your system. Each member you add will get a 3 digit extension number assigned to them.
Upgrade to Fongo Works Pro Features for up to 15 member extensions and the ability to customize the 3-digit extension number for each member. (Available Upon Request (No Additional Fee)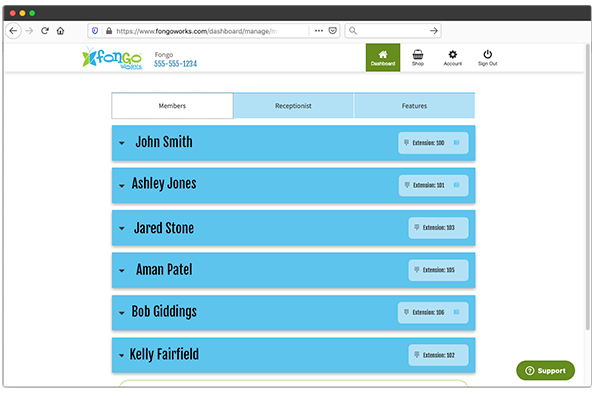 How to Configure Member Settings and Call Handling
Caller Options
Standard Call Routing
FREE
You will set caller options 0-9
Example: You set "Jim Smith" as caller option 1, when a caller calls your business number then presses 1, the call will go to Jim's extension.
Your automated receptionist greeting should reflect your caller options Example: "press 1 to speak with Jim".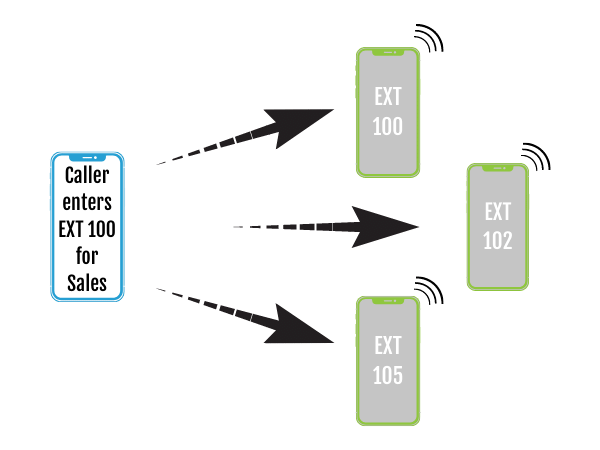 Receptionist
When someone calls ANY of your business' phone numbers, the call will be answered by your Fongo Works automated receptionist greeting.
Computer Generated Voice
FREE
With the Free version of Fongo Works and with Fongo Works Pro, you can create your receptionist greeting by using one of our automated voices. We give you a default script that you can edit so your automated voice will say whatever you type.
Upload Custom Audio File
PRO
Receptionist Scheduling
PRO
Users with Pro Features will be able to send 2 unique audio files (2 unique receptionist greetings) to our support team with a daily schedule for when each greeting should play.
Maximum of 2 different receptionist greetings (typically business hours & off-hours)
Each day of the week can have it's own unique schedule
Caller options must stay the same regardless of schedule

Example setup: Caller options 1-6 are set, but the receptionist greeting for business hours only mentions caller options 1-4, then the off-hours greeting only mentions options 5 and 6

Please submit your schedule in a similar format to what is below (with both receptionist-greeting-audio-files attached):

Monday

Greeting A – 9am – 5pm
Greeting B – 5pm – 8:30am

Tuesday

Greeting A – 8:30am – 6:45pm
Greeting B – 6:45pm – 10am   (and so on….)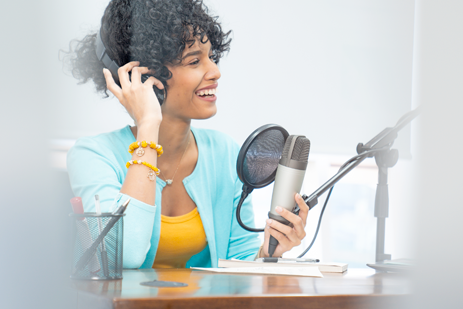 How to Setup Your Caller Options and Receptionist
Call Handling
You can alter the call handling settings to be unique for each member, meaning when a caller chooses or dials a member's extension, you can set how that member receives the call.
Example: Call rings on the member's mobile app, then forwards to cell phone number if not picked up on the mobile app.
See what each call handling setting means in the article below: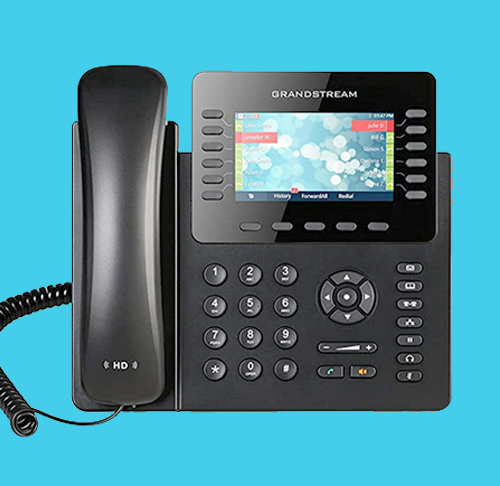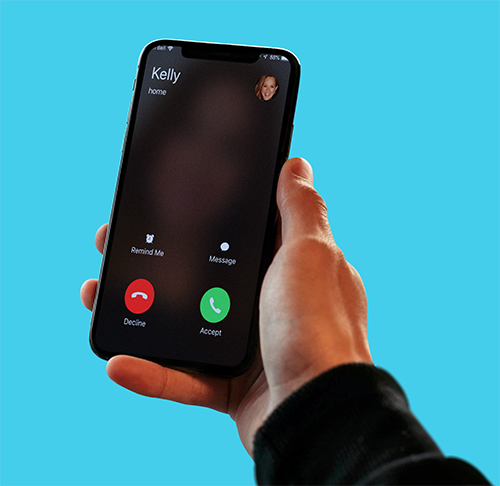 To your cell phone number
A call can go to all of these options or just one of these options.
Voicemail
Receiving Voicemails FREE
Each member will have their own personal voicemail inbox. If you are signed into the mobile app, your voicemails can be checked there. If you are not signed into the mobile app, your voicemails will be emailed to your email inbox as audio files.
IP devices can dial *98 to check voicemail inbox.
You can use our default, automated voicemail greeting by setting your receptionist voice to one of our automated voices, then scroll down to the "Voicemail Greetings" area and click "Create Greeting". This will automatically generate a default greeting for your member.
You can record your greeting yourself by dialing *98 on your Fongo Works mobile app, your IP desk phone, or your desktop app.
Conference Calls
Callers call your Fongo Works number and enter the Conference Pin (provided in your Fongo Works Dashboard). Entering the pin will allow callers to join a conference call. Click here to learn more, or watch the video below.
Up to 1 Hour Call with 10 Participants
Up to 4 Hour Call with 30 Participants
In the receptionist tab of your dashboard, you can set which one of your members you want incoming faxes directed to. Faxes sent to your business phone number(s) will automatically be directed to this member's extension as a phone call, which needs to be unanswered to reach the member's email.
Receiving Faxes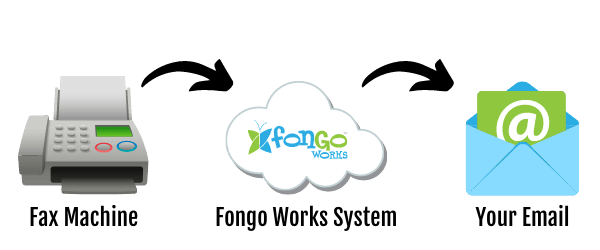 You must set up a VOIP adapter for the member that you have set to receive incoming faxes. This adapter will need to be plugged into an ethernet connection, then your fax machine will plug into the phone port of the adapter. With this setup, you can send and receive faxes from your fax machine as if you had a regular fax line.
---
Find our Grandstream HT-801 adapter for sale in the shop.
Note: Pro includes the "receiving faxes" feature described for the free version
Note: You will need to set your fax machine's baud rate to 9600bps or lower
Sending Faxes
Tip: Create a "Fax Extension" member on your system.

Create a new member and name it "Fax Extension" for our system to auto-detect it as a fax extension. Input the email that you want faxes to be sent to. 
You can input a fictional cell phone number for this member such as 111-222-3333
Set this member's call handling as "Go to Voicemail"
Set "Direct Incoming Faxes" to this new member (in the receptionist tab of your dashboard)